In floral design you must dare to dream and innovate. This theme brings out the artisan authenticity and craftsmanship! Showcase your passion in each creation and select fresh elements that pop out from our wide range of Agora products.
The fresh autumn brings a new color palette to experiment with.
Show the artist in you with ARTISANAL // DREAMS!
Dare to take up space and think in all dimensions. Your artwork may exhibit unprecedented depth and exude a certain asymmetry. Emphasize your favorite elements by working in different levels.
This fall, the versatile dahlia is present and is showing its most powerful side. Alternate low, voluminous flowers with slender stems that climb in height.
Formulations of freakebana trends are standout techniques in this season's design. Derived from the Japanese ikebana art, it brings flowers to life! Freakebana can include all sorts of objects and accessories to create variations of more traditional designs.
Create your own art: combine lines that swirl with pots that shimmer.
Dreamy accessories like textured glass vases with futuristic shapes and folds give a dreamy context to your creations.
Or choose accessories that reflect the elements of nature and spark one' s imagination!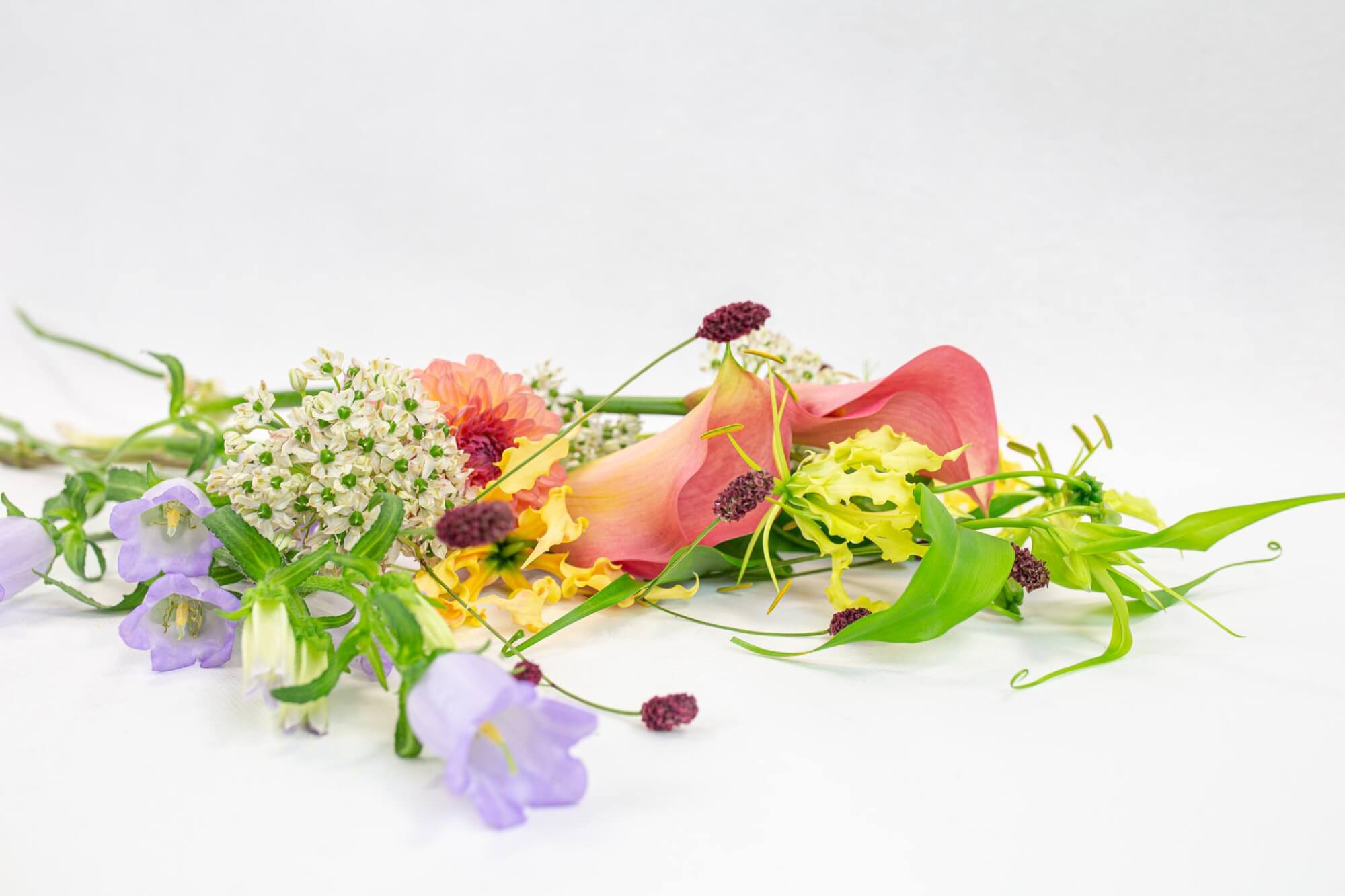 Periwinkle blue steals the show in this lookbook! Supported by softer undertones of blush pink and bright colors like orange and yellow, flowers and plants spark movement and emotion.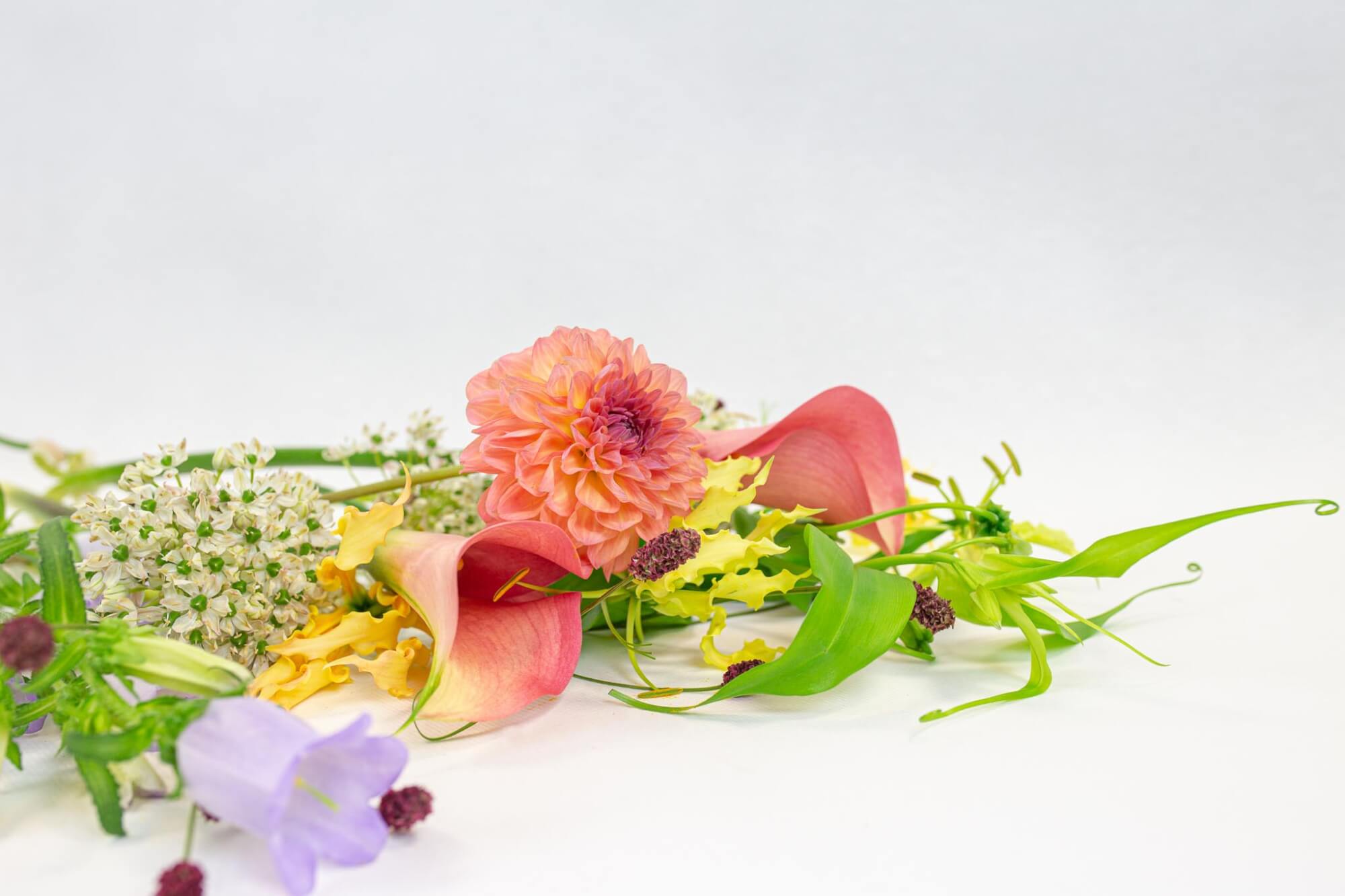 Showcase the true art of being a florist with ARTISANAL // DREAMS!