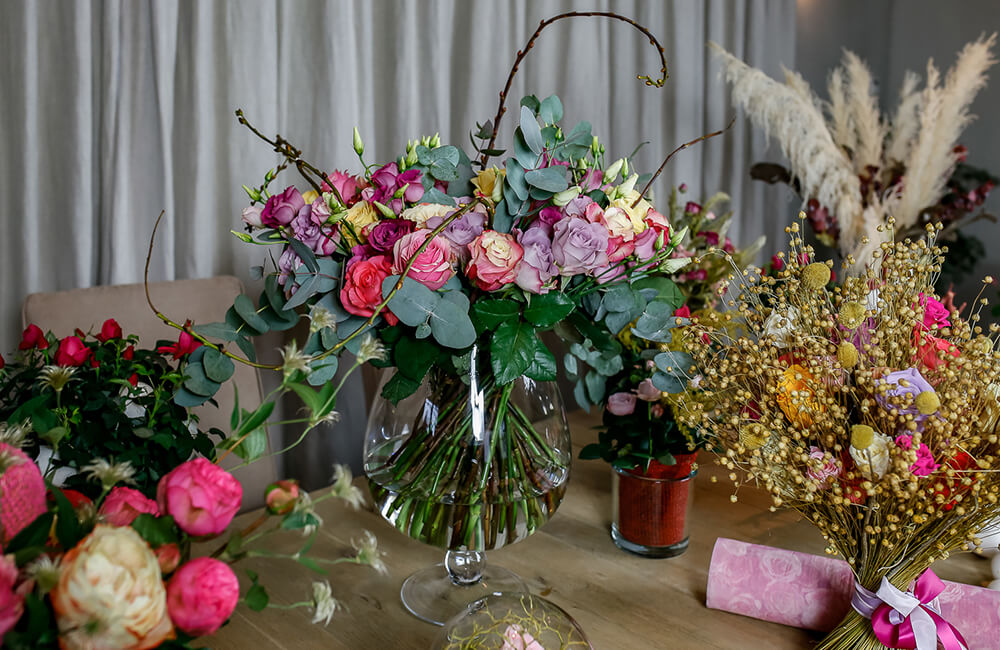 The name ROSY // RADIANCE says it all: rose lovers and romantics can indulge in our most romantic spring theme.
Immerse yourself in a sense of luxury and listen to the poetry of roses in this festival of colors. Bright, bold colors and pastels find each other in a perfect symbiosis of flowers and design.
Glass or metal vases, with a single accent, make the creations come to life. Minimal use of other accessories creates a deeper connection with these natural products.
ROSY // RADIANCE is a romantic and feminine theme that will make hearts beat faster, but will also bring wonder. As if Alice in Wonderland were to take a colorful summer walk through a field of flowers in the south of France. Heavenly!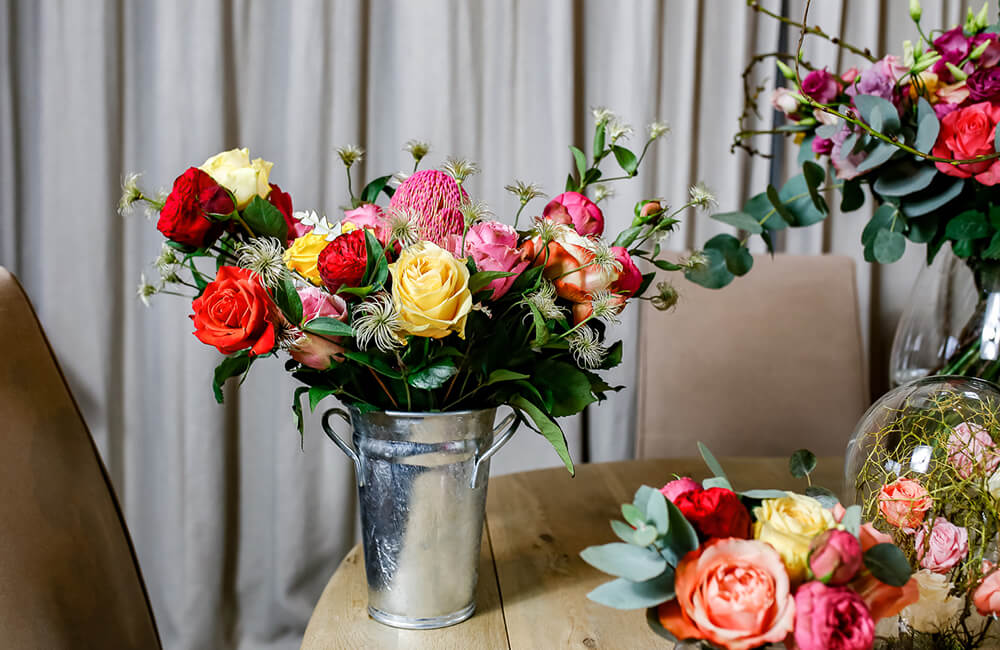 Free your artistic side and let the colors run across the rosy field.
Easter is around the corner, so add a few eggs to the display before finishing.
Both fresh and freeze-dried flowers can be used to color this theme.
A spectacle of colors that manifests itself from a natural floral splendor.
We leave the clay pots behind and go full on glass vases and metallic colored pots.
Roses are red, violets are blue. With our products, you can effortlessly create dazzling creations too.
With our ROSY // RADIANCE creations you can effortlessly transform your living room into a mini wonderland.
A minimum of accessories provides a maximum of charisma.
For added contrast, use a white or pastel-colored fabric as a coaster, tightly stretched or draped majestically around the base of the pot. This creates a recurring effect while promoting the dynamism of the composition and the interplay of the other colors.
Bright hues and pastel colors are the King and Queen of Hearts of this theme.