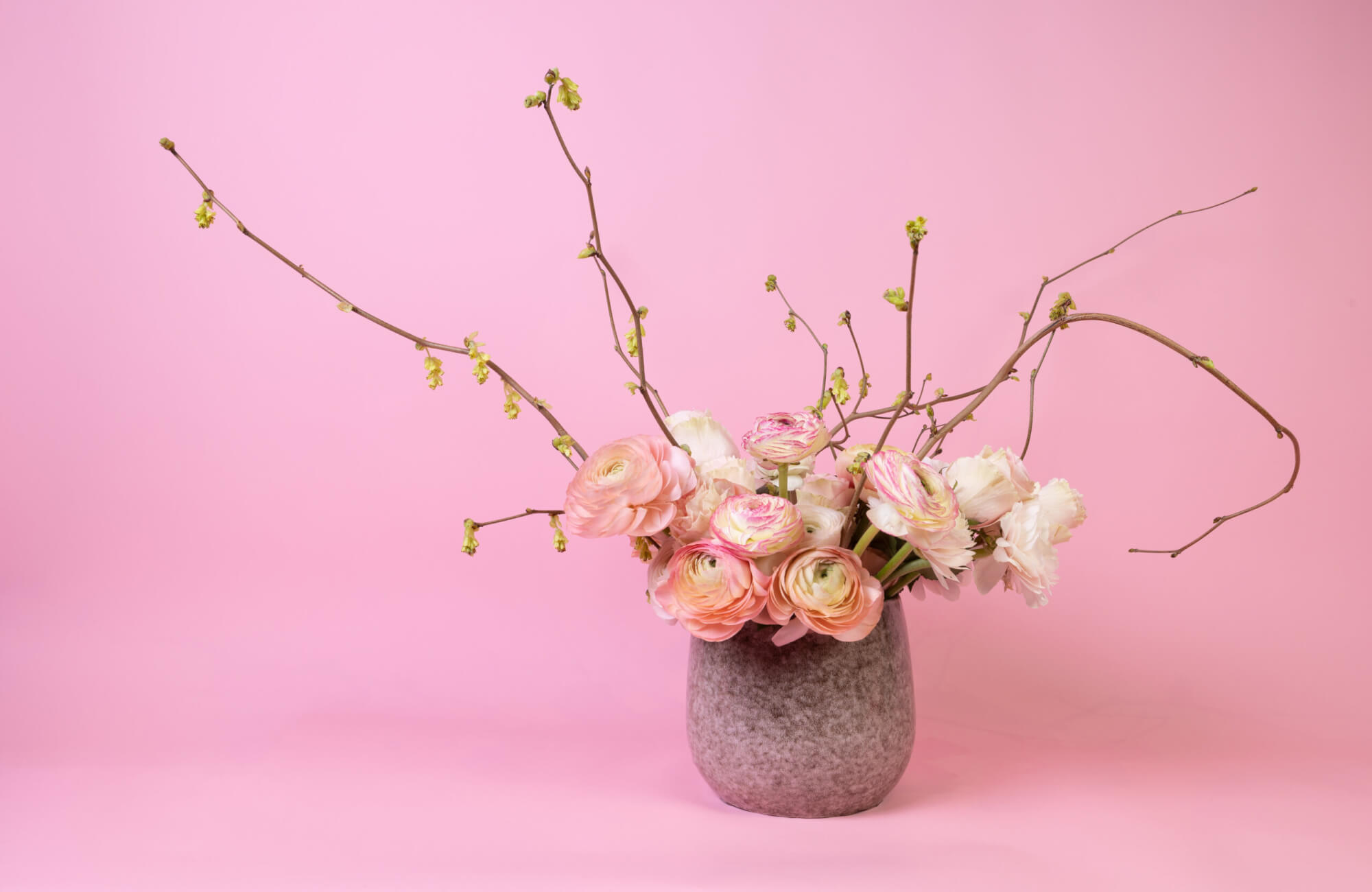 In the middle of a peaceful scene of fresh greenery, a floral garden rises from the ground as it sweeps its fine branches into the air. Spring is taking over the scenery and transforms a slumbering world into flourishing surroundings full of happiness.
With this lookbook we focus on the very refreshing and sophisticated trends we'll set the tone with this spring.
Be amazed by blooming designs springing from the roots with green and blue tones to switch things up. Enjoy sophisticated simplicity with GENIAL // GARDEN!
Bring tranquility into your arrangements and mix greens with violet, blues, pinks and other sweet colors.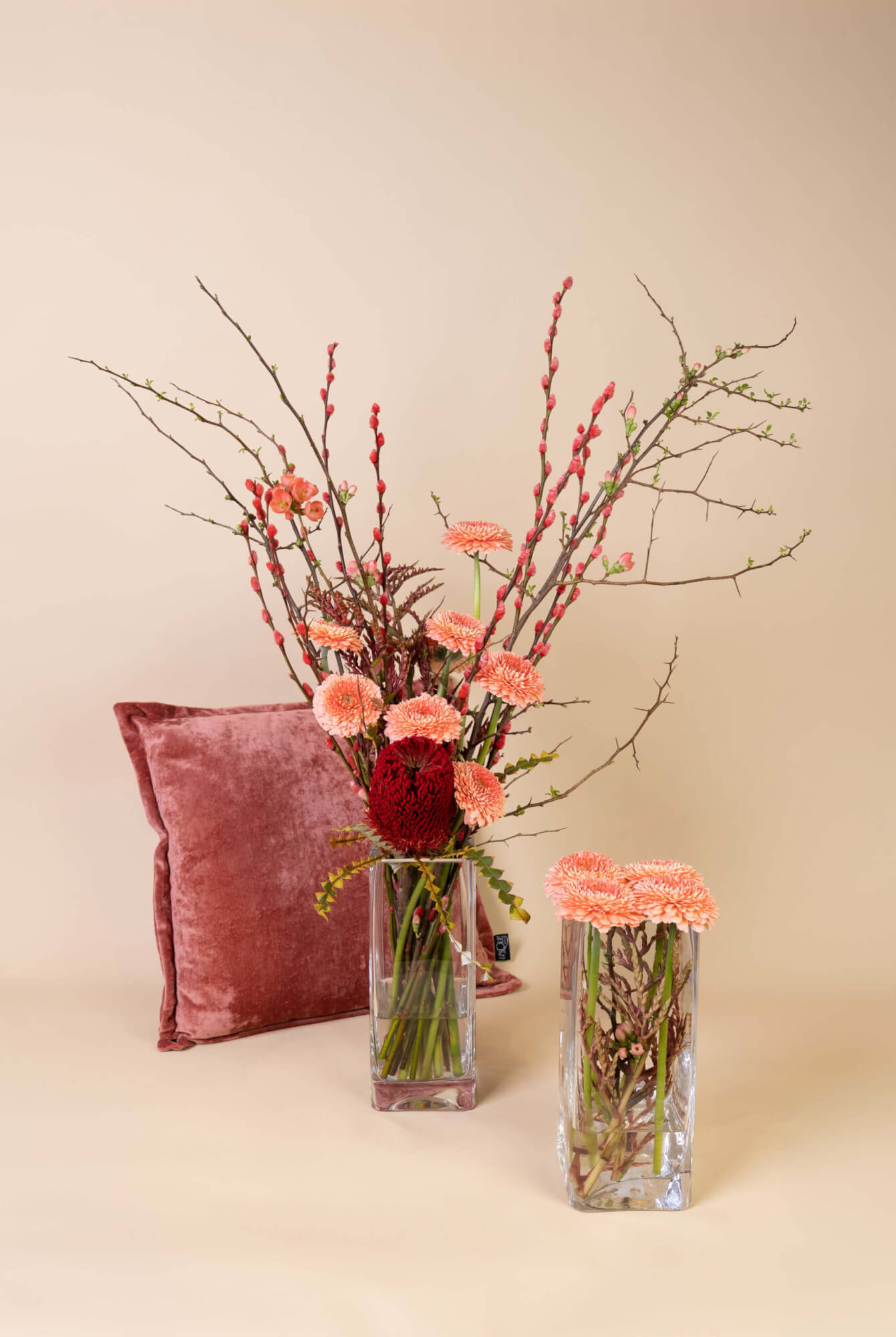 This spring floral artistry shows in fairylike pastels that translate the feeling of joy.
Embrace blossoming spring florals and start creating with GENIAL // GARDEN.
Get inspired by the simplicity of the Japanese Ikebana style and let all elements work together in harmony, while applying your own creativity. Take a modern interpretation by clustering blooming flowers with generous pieces of green stems showing.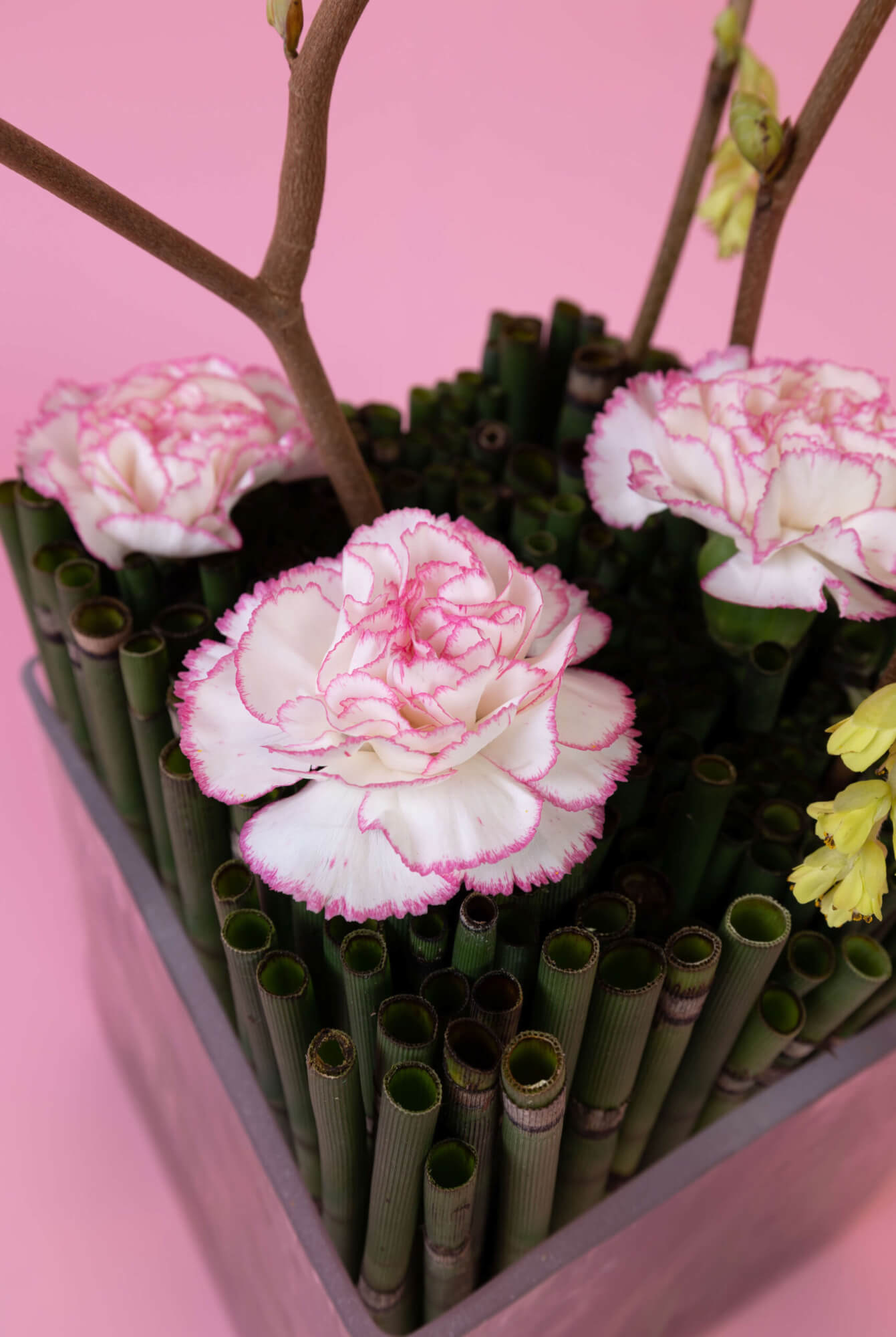 Create a city-chic spring design with modern styling by using sage tones and monotone colors. Immerse yourself in the serenity of a beautiful garden.
Use natural elements for a calming and peaceful balance in your work. Raw and organic shapes with florals, plants and accessories give a unique form to your creations.
Start spring well and discover the lookbook products in our webshop!