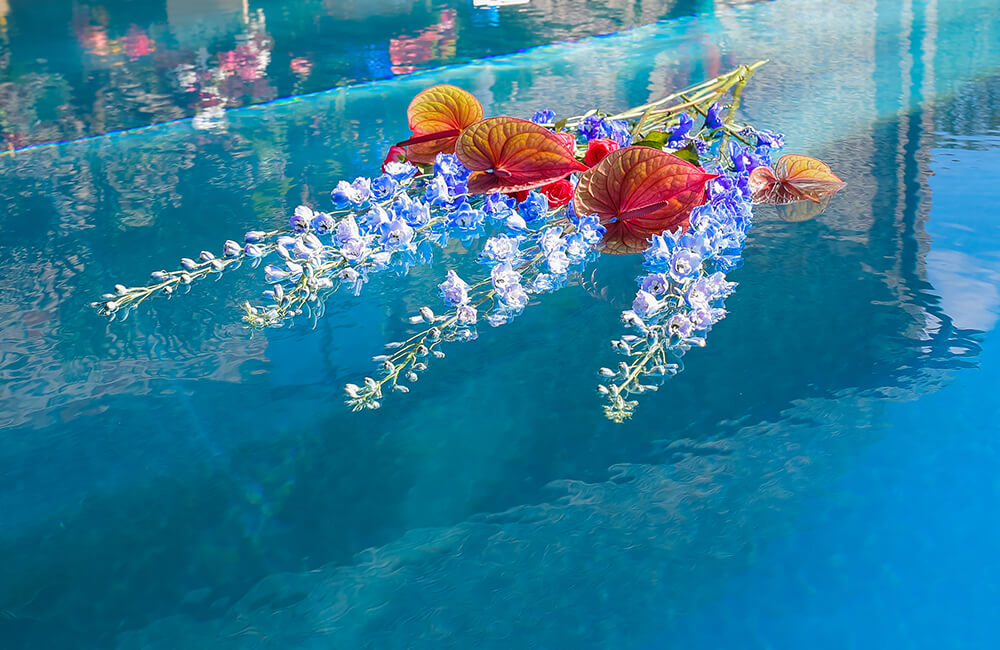 From blue skies, bustling ramblas, colorful buildings and an azure blue sea, this theme reflects on city atmospheres such as Barcelona and Lisbon.
The heart of this metropolis beats to the beat of everyone's senses, and it is precisely this that our team at Agora developed in the summer creations of BARCELONA // BLOSSOMS.
City meets paradise. BARCELONA // BLOSSOMS is a colorful theme that excels in grandeur.
We use bright, vibrant and saturated colors that create an all-round Mediterranean atmosphere. As accent colors we choose gold, undertones of yellow and warm colors.
This is a sophisticated theme, so we leave the playful elements out for now.
Boldness and clarity are the basis of this theme. Wild tropical flowers interspersed with more classic florals such as roses provide the necessary contrast to bring this theme to life.
To achieve this refined end-result, the ideal accessories consist mainly of handcrafted materials. Intricate patterns, braided baskets and the creative use of rope and stone accents give the creations an authentic, hand-made look.
Finish with gold tones and shiny accessories, inspired by the runway of Dolce & Gabbana in conjunction with Versace and Gucci from the 90s.