It's time to fully embrace the summer.
We're ready for sweet, refreshing floral designs to accompany the long days and hot summer nights.
BERRY // PERI, inspired from the Pantone color of the year, is lovely and endearing: a beautiful palette of periwinkle and shades of lilac and violet shine through in this theme giving it that beautiful lavender touch.
Dream of new color possibilities with BERRY // PERI !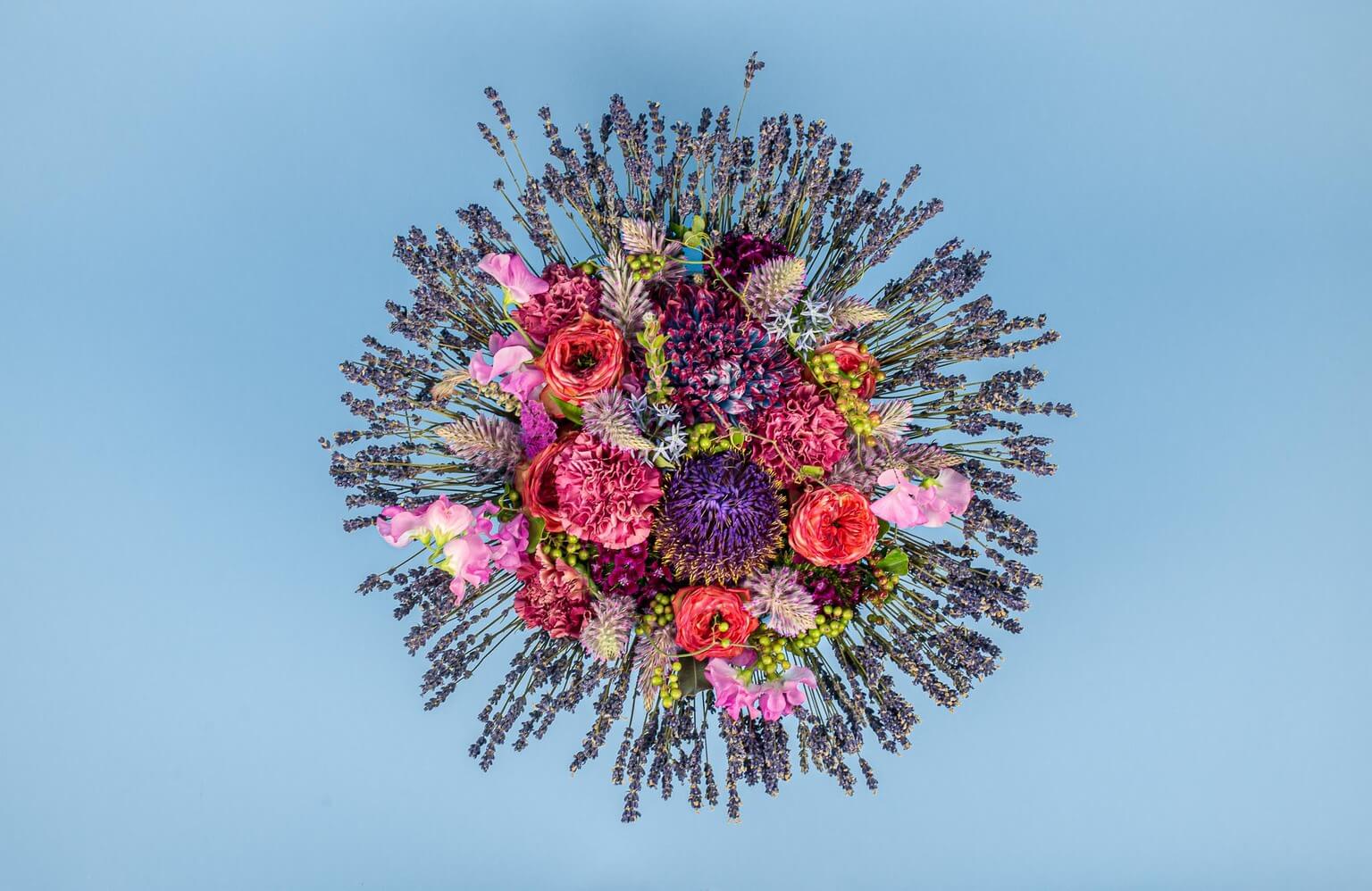 Feel as if you're splashing into fresh and cooling water with natural and unorganized shapes or give a modern twist to classic forms by going very low and wide. Let summer come to life in your floral and plant designs!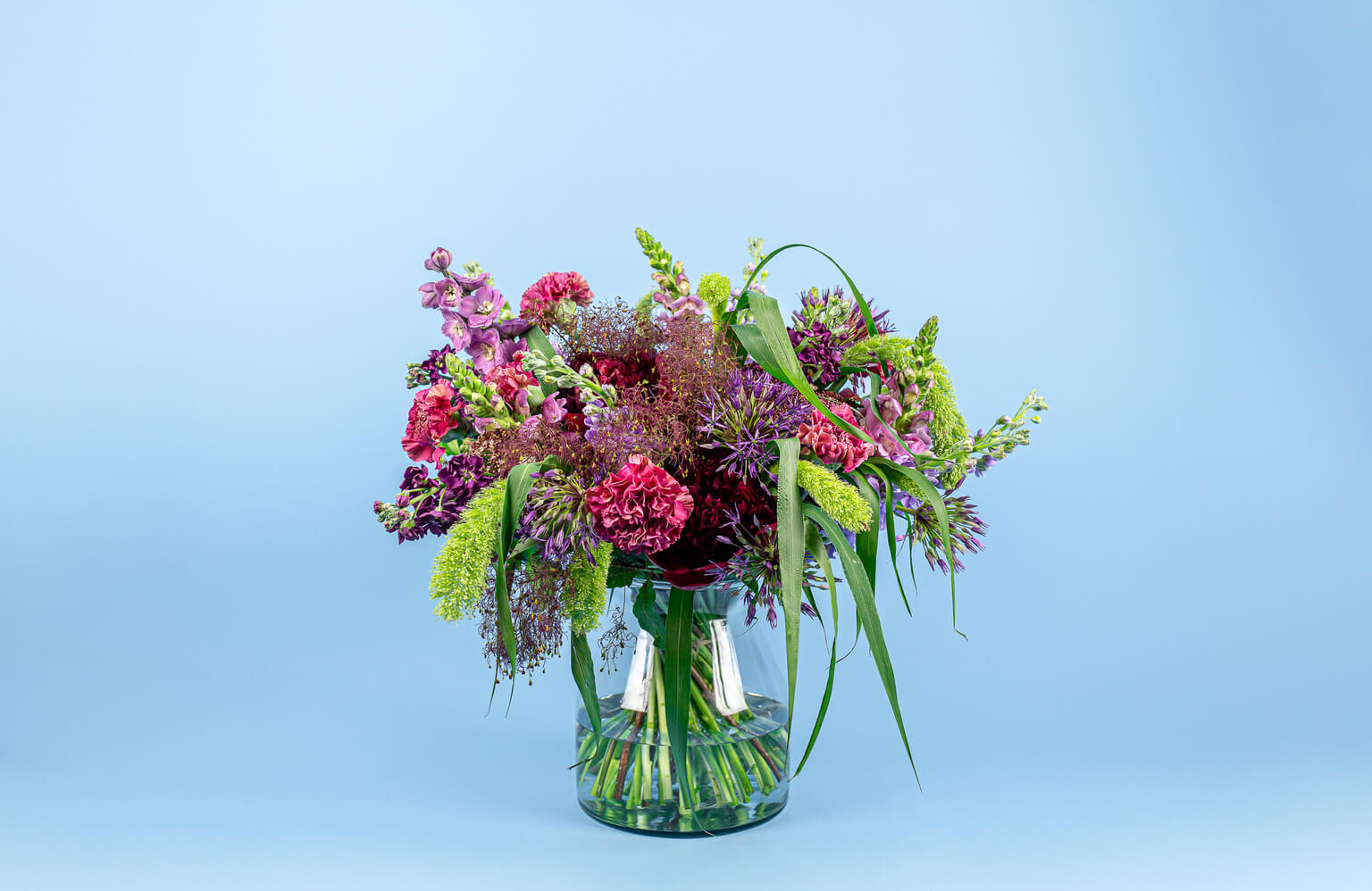 The joyous feeling and dynamic presence of summer is expressed by slight darker purples mixed with blues and lavenders. Lively orange, pink and green complement the color palette for a flavourful ensemble.
Let your flowers dance in a summer breeze. Create more vertical arrangements and let flowers and plants climb towards the sky.
Reflect the dreamy side of summer in a floral festival with lilac and red undertones. It's the perfect season to showcase your imaginative expression!
Plants and stems dance in a blue sky and bring their flowers under the shade of summer sunlight.
Add accessories in rigged textures and vases with oval or round shapes. Soft squares or rectangles will accentuate your creations perfectly.
Shine through the limits of creativity and rewrite summer with BERRY // PERI.