The last summer theme is one to top it off with a delicacy, it's the dessert course and a real treat for summer! For this lookbook, we introduce a very bright new theme with greenery and flowery plants reflecting the extroverted elements of the sea and the tropics.
Find inspiration in our indoor and outdoor designs for a tropical getaway.
Feel the holiday atmosphere with SUMMER // DELICACY!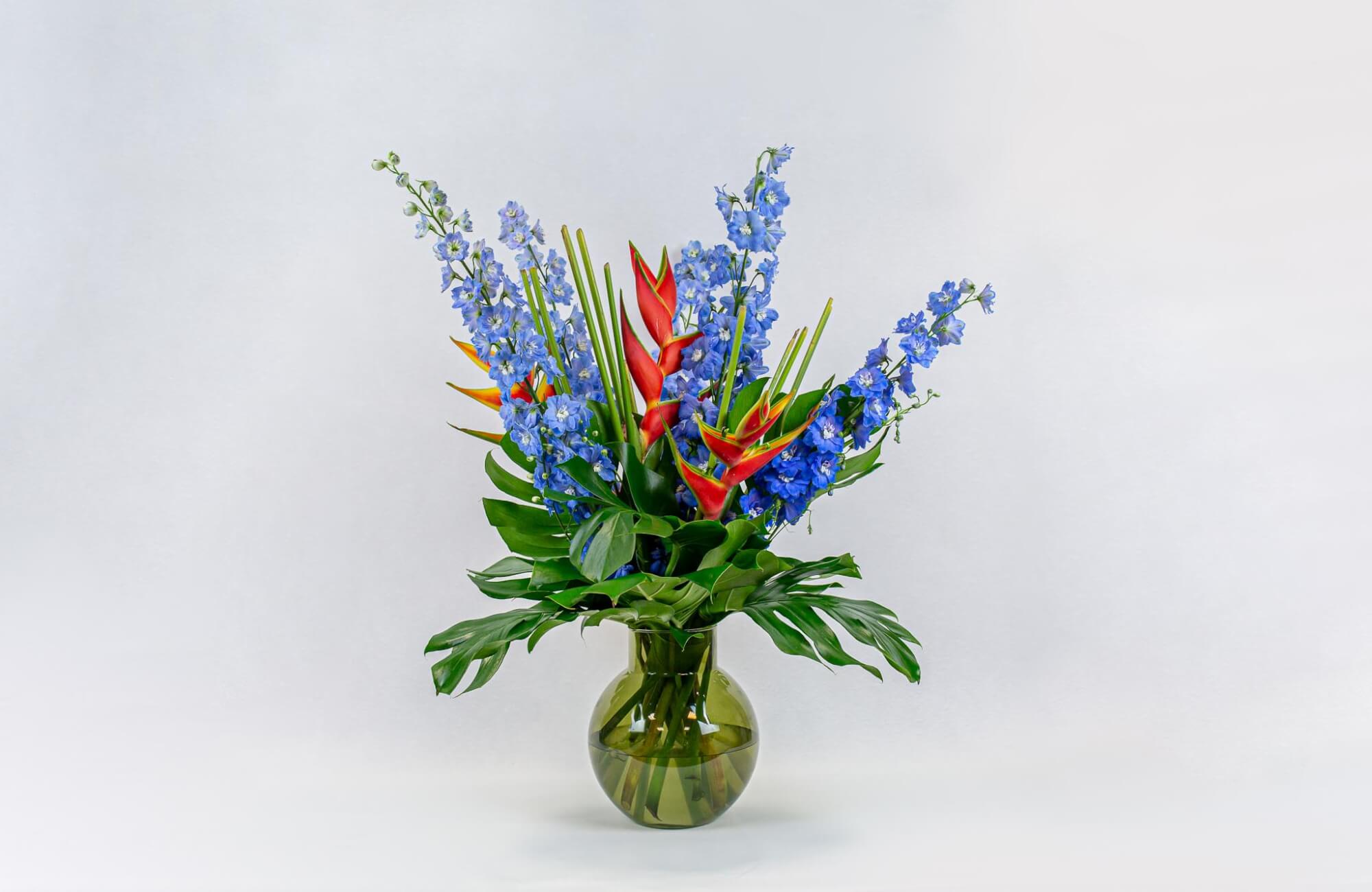 Shape your recreation of the tropics with blooms and flowering plants like Allium and Strelitzia reginae in neon-shades, orange, fuchsia, lavender and green to set the tone.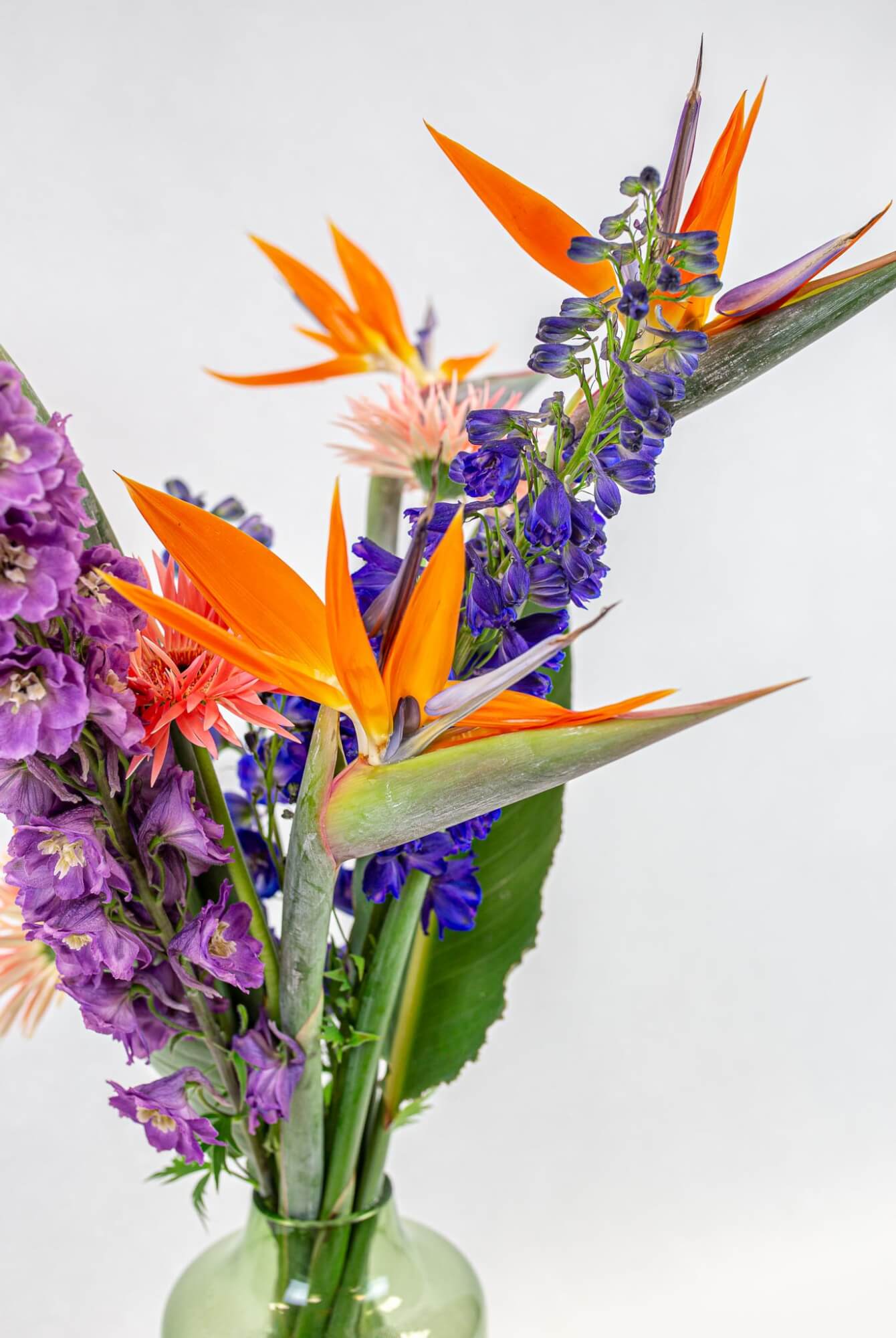 This theme is all about elegant and attractive florals to add a tropical touch to your interior and terrace.
Show the soft side with green undertones and lilacs to represent the delicacy of a flowy coral reef in the mystery of the sea like the Celosia cristata.
Use accessories in singular colors with stone or ceramic textures to reflect the mesmerizing Mediterranean seaside cliffs. Add them in oval shapes, soft squares and rectangles to embrace the tropical colors.
Let blooms emerge in full-rounded or abstract forms to showcase the summer vibe.
Vary with flowering plants in clustered color blocks and greens for a unique translation of tropics in modern styling. Beiges and whites support your creations.
Switch it up between contrasting colors to add that refreshing touch of spunk.
Create your exotic floral paradise with SUMMER // DELICACY!