The most bubbly colors for Christmas light up the holidays in this new lookbook! Discover this theme entirely dedicated to the warmth and light of Christmas, being together with family and friends. You'll find inspiration for cozy Christmas decorations, table centerpieces and creations that exude the love and warmth of this season! Agora's Art of Christmas with a modern touch basks in the joyful atmosphere of the holiday season.
Immerse yourself in the Christmas spirit with ARTISANAL // HOLIDAY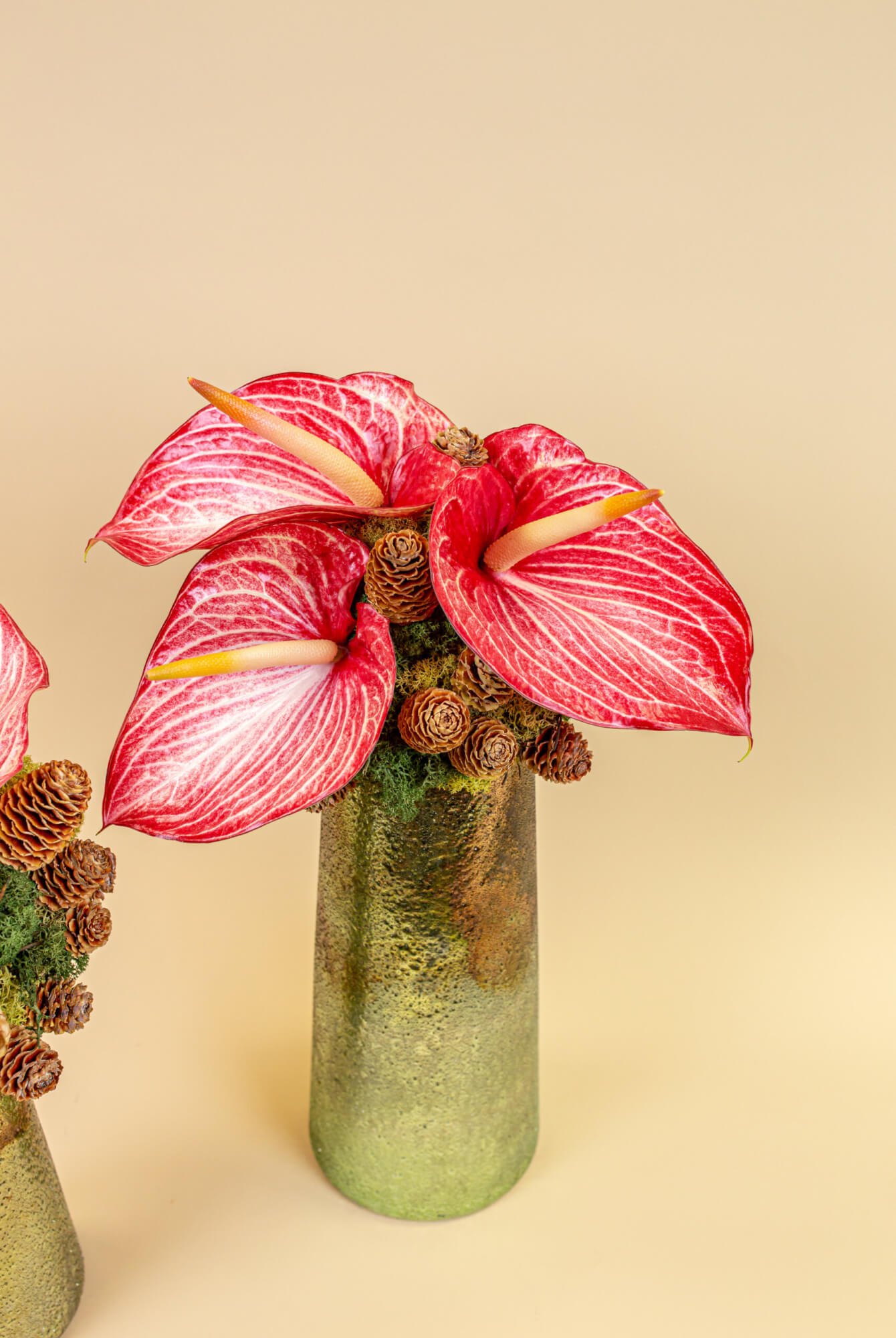 During the month of December, cozy up at the table with friends and family. The anthurium or 'Flamingo flower' proves to be an excellent addition for colorful table decorations. This is the showstopper with which you can go very minimalist or just create a warm and romantic scene with the red color. You can even add it in Christmas wreaths!
This season, we take up the space in heights: place several pieces of work that grow vertically side by side and combine traditional Christmas colors with stars and shiny accessories.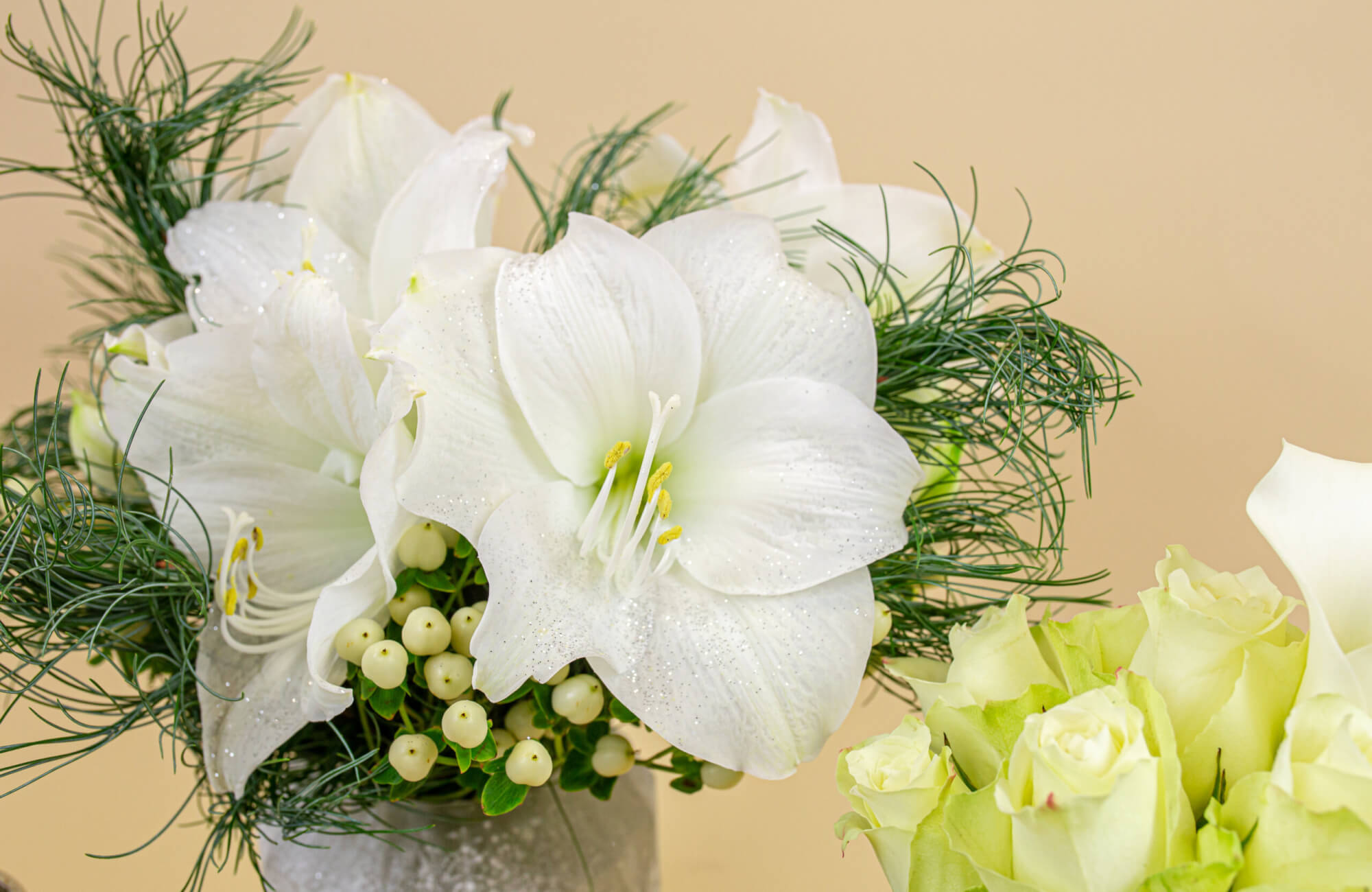 Integrate the traditional green of the holidays into your creations and let the beige or white "Arctic Wolf" take the lead in a few pieces! Combine the greenery here and there with a silver color accent to emphasize the frosty winter ambience.
Deep red colored roses and amaryllis cover the landscape and are as colorful as the packages under the tree.
Of course, the traditional Christmas tree should not be missed. With our wide range of trees in all sizes covered in a magical white layer or classic green, you'll transform any room into your own winter wonderland!
Gold-plated pots, dried accessories and pine cones give an idyllic winter look with a decadent edge.
Showcase the jolly holidays craft with Art of Christmas from Agora!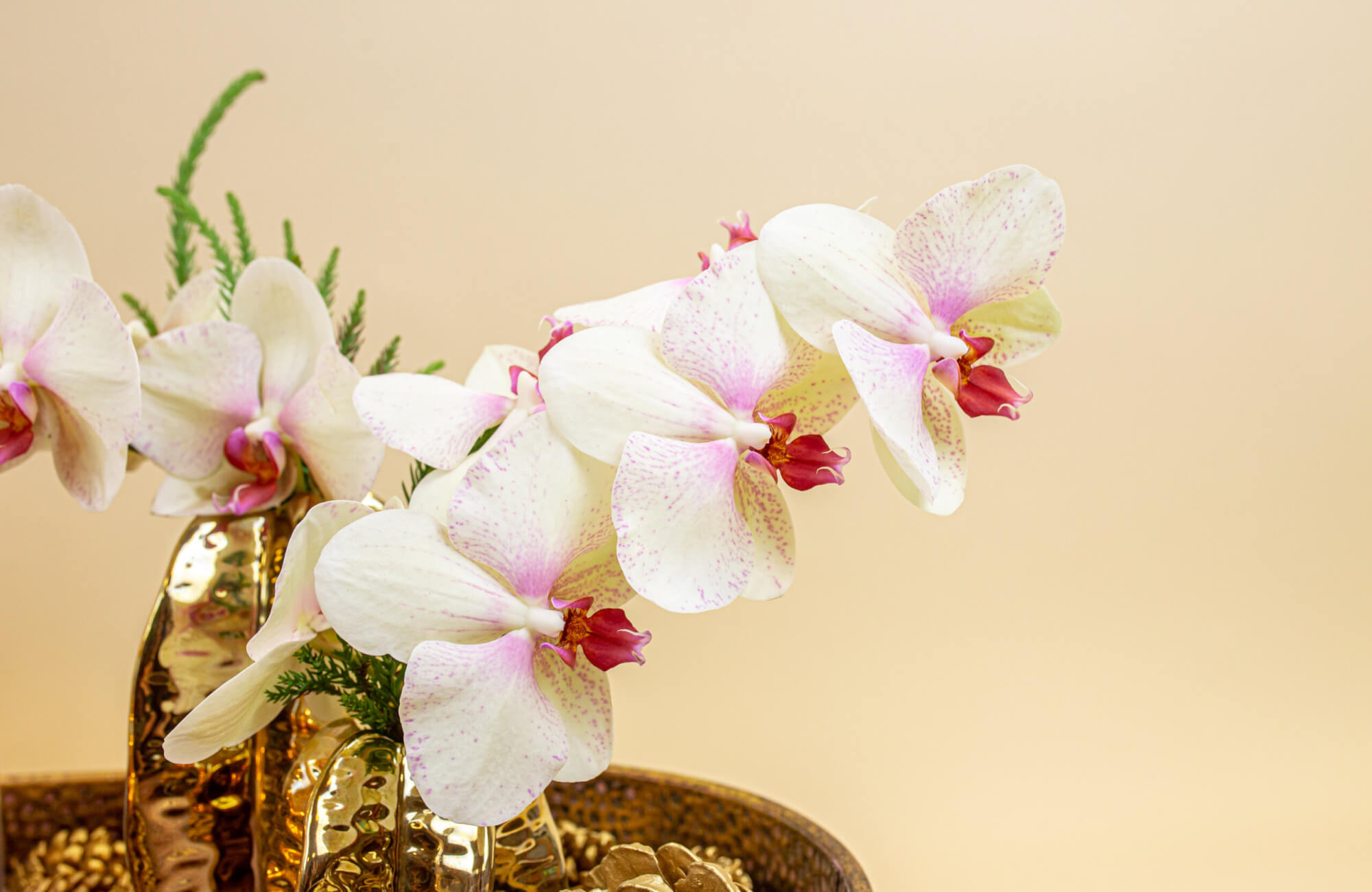 Add Christmas ornaments and ribbons in the same color as your flowers and choose pots with a ribbed or playful texture.
Get into the festive mood with ARTISANAL // HOLIDAY!