Winter is quietly making its appearance with a fresh, renewing breeze.
Cooler temperatures are an inspiration to transcend classic designs and trends to accentuate floral splendor. This theme is all about the essentials, the capsule of collection that resonates classic festive trends with a futuristic edge and the cosmos.
Take a leap into the future with COSMIC // CAPSULE. Take a twist on traditional Christmas with a modern touch.
Leave plenty of space between your work for a sophisticated look. Large, full flowers add volume and make your creation stand out.
Sweet tones are the secret chilling ingredient for this festive season.
Combine pastel colors and silver to give your creations a cosmic glow.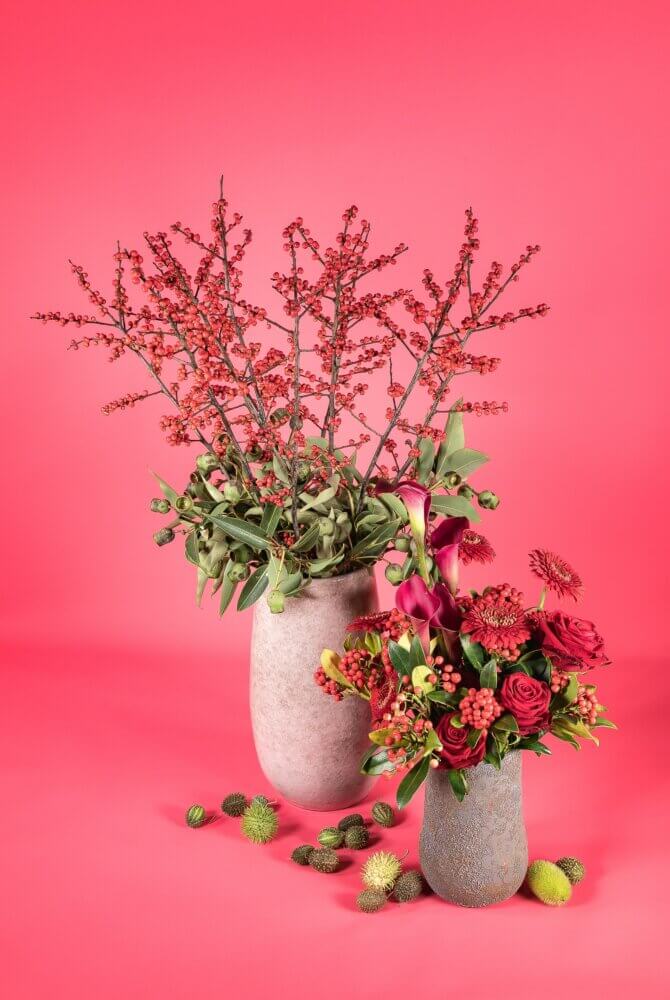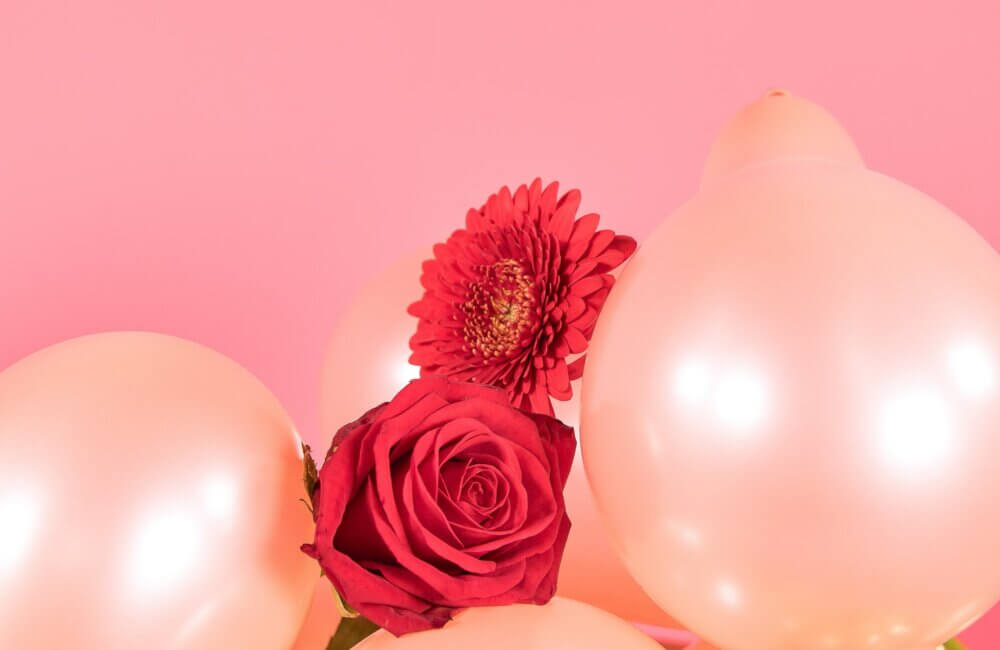 On the one hand, a bright and saturated color palette takes the lead here. Traditional colors for Christmas such as green, red, yellow, gold and silver invariably return. Add an original twist with bright colors like fuchsia, orange, blue and purple.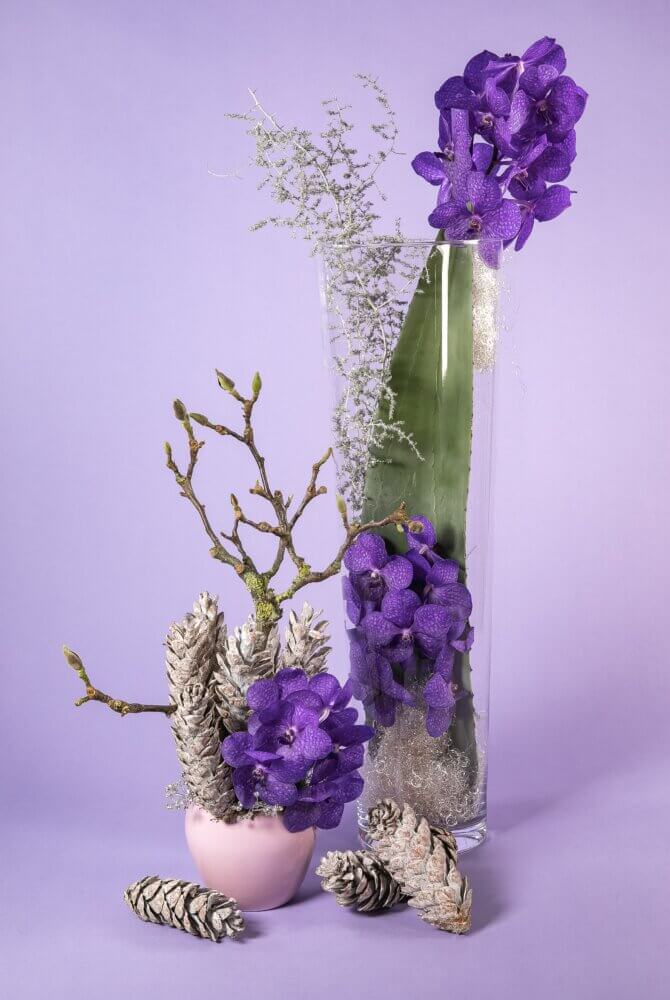 Decorative pearls and bowls bring out the bright, joyful mood of the holidays. Gold and silver are the supporting colors.
Dare to go beyond classic designs within this theme. A mix of colorful fresh and dried flowers, plants and accessories brings COSMIC // CAPSULE to life.
The subtlety of the soft lines and shapes creates a youthful look. Use round and wavy accessories to accentuate creations.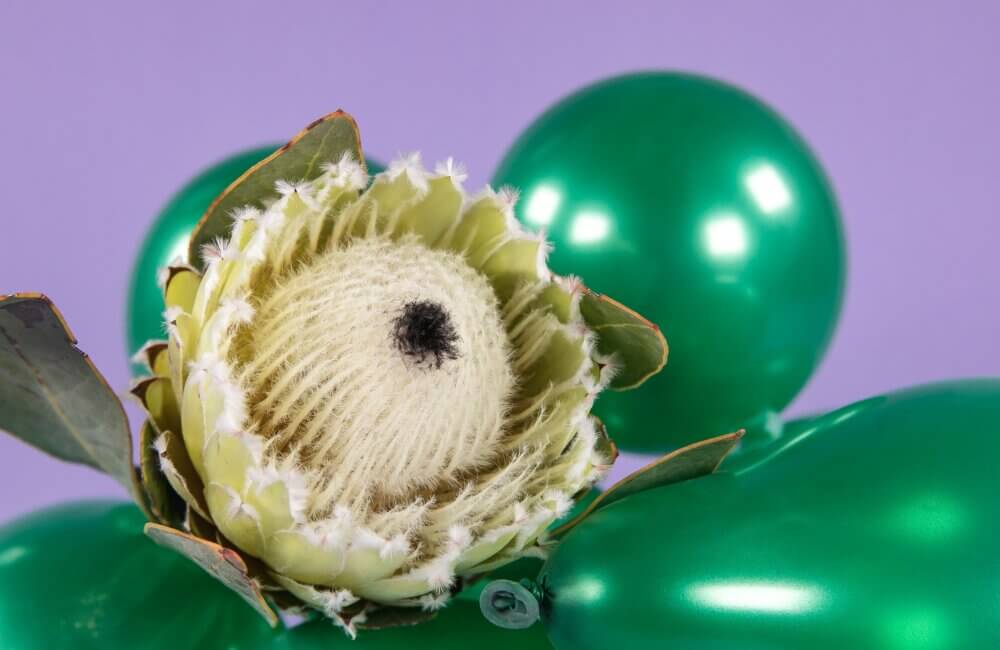 Winter 2010's
2021 is a special year for the entire Agora family. This year we are honored to be celebrating 40 years of our passion for flowers, plants and accessories and sharing it with you.
This winter we are celebrating the 2010s of Agora. Let's look back with these special creations inspired by the 2010s!
This creation of firmly anchored purple-blue orchids forms a modern, futuristic image. It looks like a sneak peek into the future, bathing in a pearly powder-pink glow that will make you daydream.
Proudly upright nerines are balanced by a germini that covers the bottom like a beautiful carpet. Soft roses at the base add a sweet tone while the perching purple callicarpa are a contrasting touch that accompany the art piece like a colorful flowy wave.