A beautiful winter wonderland reclaims its territory, and it feels like an arctic storm has made a passage through the landscape. Winter has arrived, and it brought us a variety of wild and white creations. With this theme we mark the transition to a new generation in the Agora family, while giving a sneak peek into the year 2022. Let's conclude the year of Agora 40 with its beautiful stories and begin a new chapter of the book. Make a fresh start this winter with THE NEXT // GEN!
Nature covered by a blanket of snow inspires us to capture the beauty of the season. Sophisticated white orchids reflect the wild winter, while the variety of shimmering cool tones prepare us for the festive season. It gives us a breath of fresh air.
The leading colors are silver, white, icy blue and sage green. Use arctic elements and soft lines for an uninhibited yet elegant look.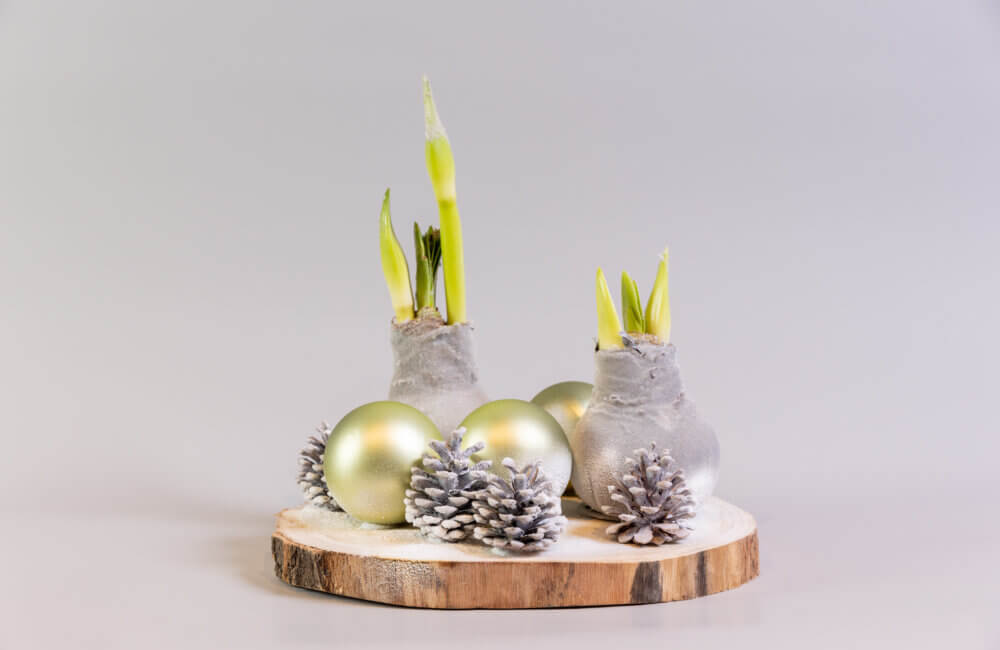 Time to shine! Silver is the most important supporting color here. Use it as a transparent layer over your floral and dried designs to create a magical and crystal look that slings us into the holidays.
Dark and dried greens in floral winter style bring out the true Christmas feeling of the season. Pine cones and branches are ideal for this theme!
Add in some silvery translucent accessories in round and wavy shapes. They reflect the warm candlelight of Christmas and guide us into the new year!
THE NEXT // GEN is all about a minimalist look as a basis for all creations, leaving enough space between the different products to show their allure.
Dare to be bold by adding in some wild elements like silver craspedia and gold colored baubles for a futuristic touch.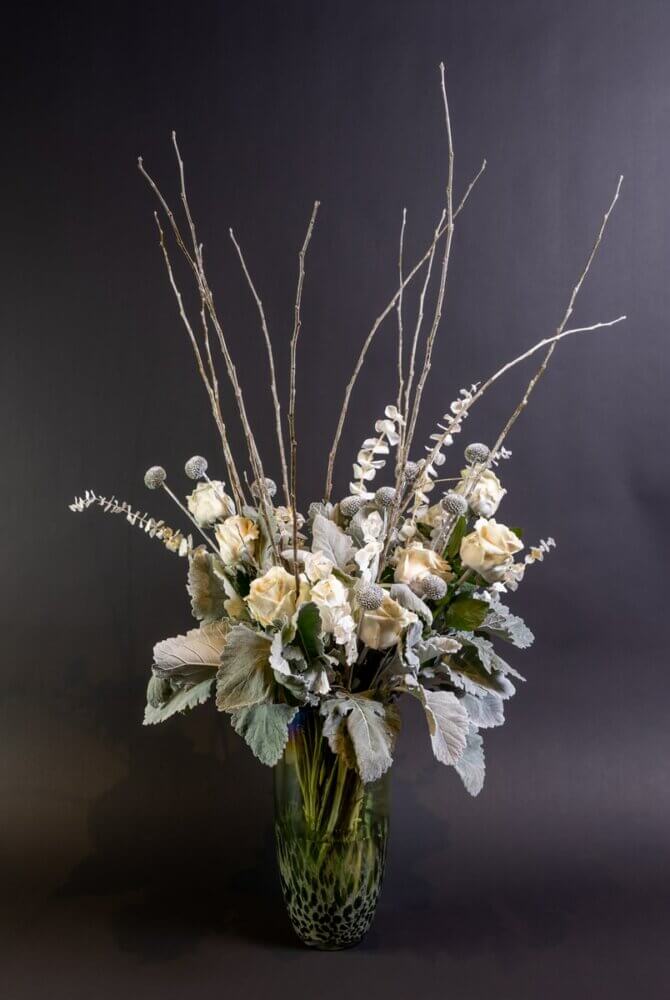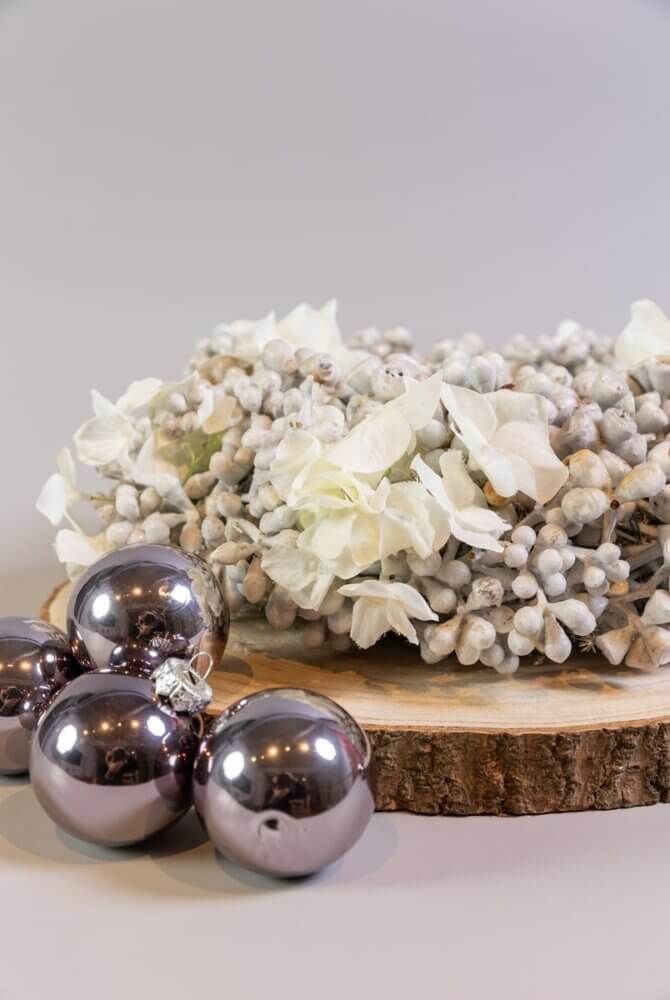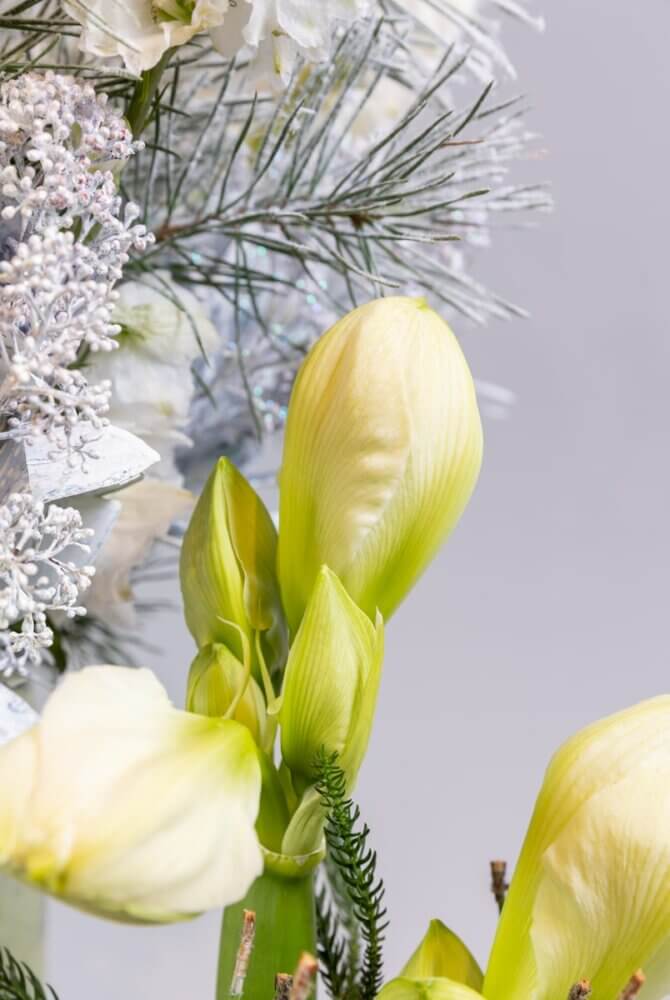 Winter 2010's
2021 is a special year for the entire Agora family. This year we are honored to be celebrating 40 years of our passion for flowers, plants and accessories and sharing it with you.
This winter we are celebrating the 2010s of Agora. Let's look back with these special creations inspired by the 2010s!
A creation that combines the festive winter season with bright phalaenopsis! These moth orchids resting gently on a white branch of pinus show the splendor of our winter wonderland. A glass vase display shows glimpses of the roots.
This centerpiece gathers the warm elements of Christmas, while keeping us in theme with the silver hydrangea. Soft roses and gold-colored baubles let us dream away about the happy holidays.