Welcome to the first winter theme of 2023, Aqua // Arboretum, where winter makes its entrance in all its icy glory. Light blue, white, and purple take center stage here, while charcoal gray and silver complete the scene as mysterious background figures. This wondrous botanical winter garden provides inspiration for the new season and showcases the best products for November.
Let the elements speak for themselves while you tell your own story and add an icy shimmer to your creations. Take your customers on an adventurous winter journey and let them enjoy the unprecedented beauty and unforgettable moments this season has to offer.
The enchantment of Aqua // Arboretum: a magical winter garden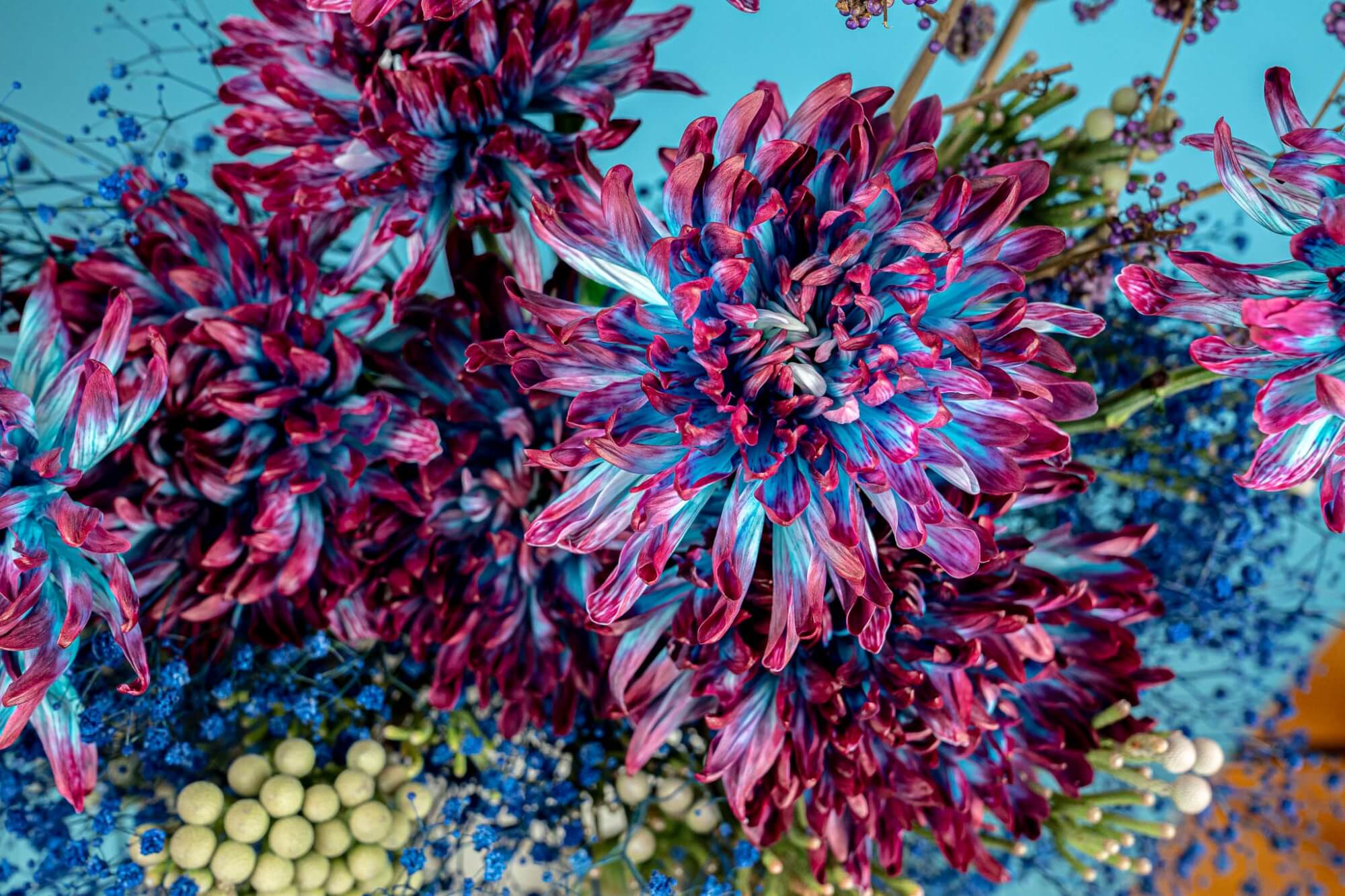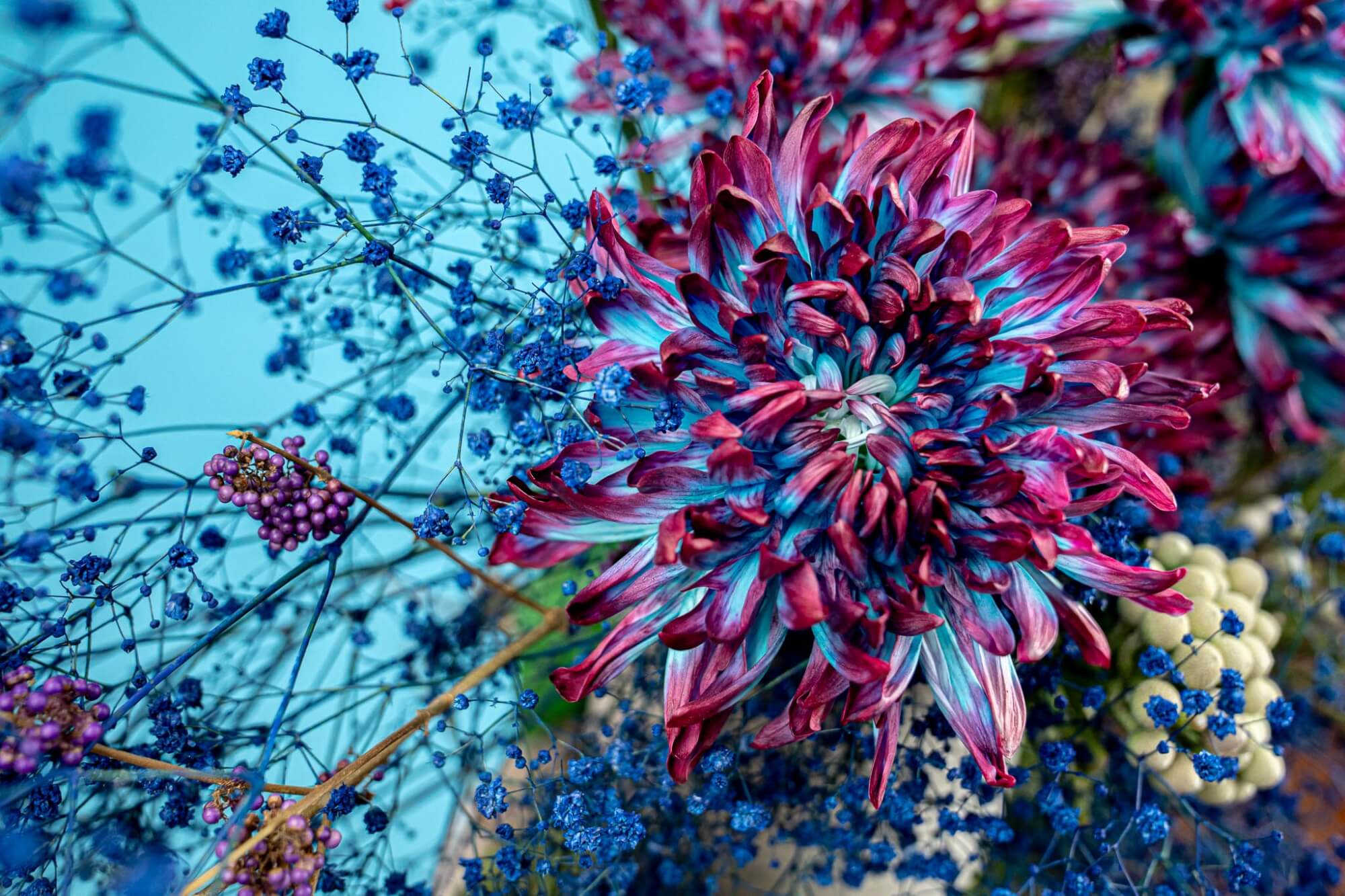 Beauty often lies in the complexity of simple things. A magical color combination of deep purple tones and soft blue hues unfolds in the leaf structure of this garden chrysanthemum
Unleash your creativity and embrace the icy colors of light blue, lavender purple, and white. Let them come together as a winter symphony that enchants your senses.
When art and flowers meet in a winter arrangement, this is the result. A trio of tri-colored orchids in blue and purple shades are artistically intertwined on a narrow pedestal. Their background ensemble consists of dried, similarly colored floral elements.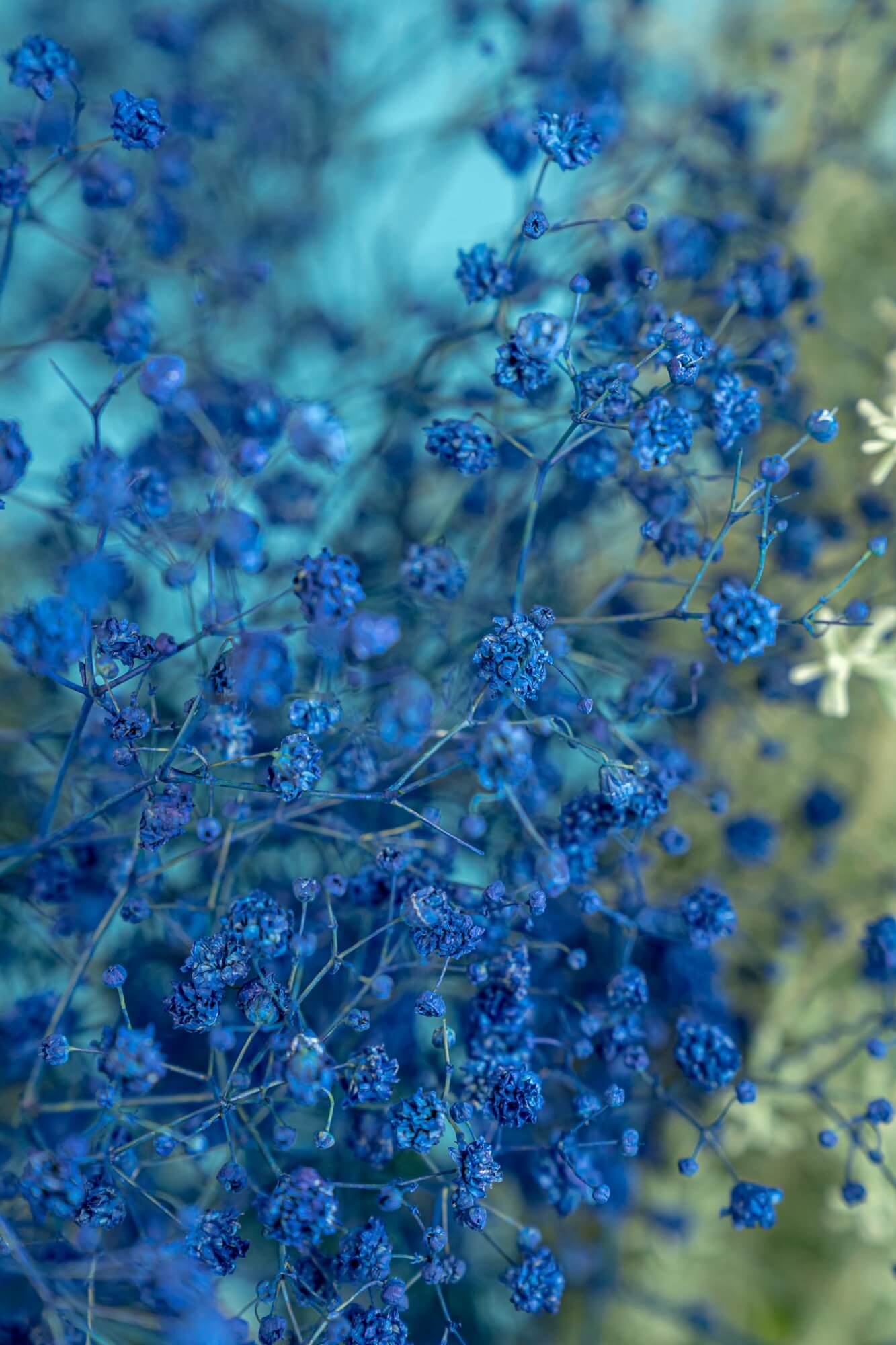 Choose accessories that exude artisanal elegance. Pots with a rougher texture and a mystical sheen perfectly complement the fresh color palette. With this theme, you can use color blocking to create a beautiful contrast between light and dark, or different shades of blue and purple.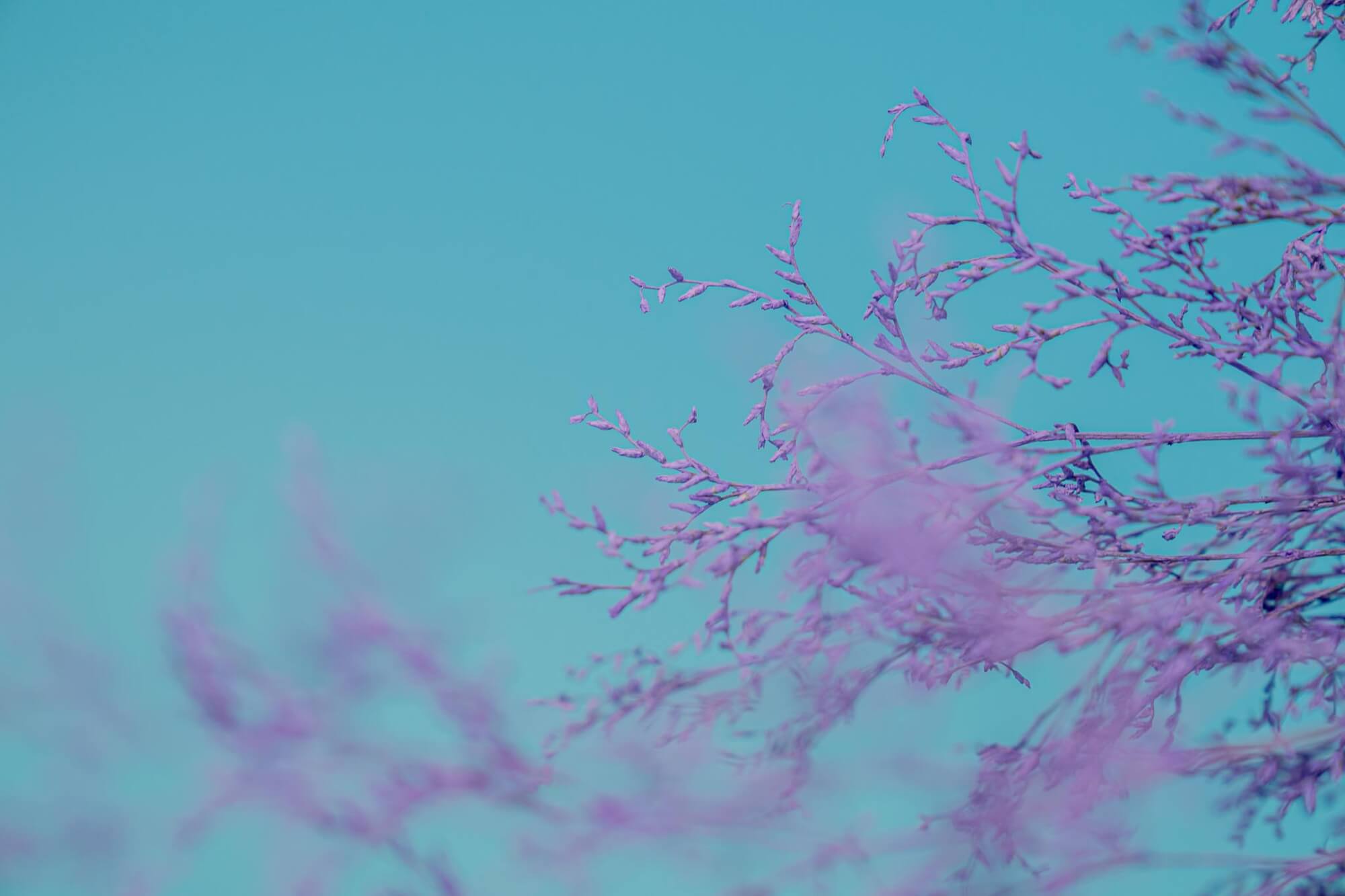 Embark on a journey through the world of contrasts and combine dried flowers with their living counterparts. The texture reminds us of snow-covered branches gently swaying in the wind.
Add touches of charcoal gray and silver, a wink to the first cool kisses of winter. They enhance the elegance of your arrangements and bring a hint of mystique to your creations.
Tall glass vases in shades of green provide uniformity in this cheerful setting. The colors of the used flowers alternate dynamically, adding a cheerful accent.
Showcase the transition from autumn to winter in your arrangements! Autumn flowers and winter blossoms shine with a touch of allure. Use this month's superstars, such as anemones and amaryllis, to give a warm welcome to the season.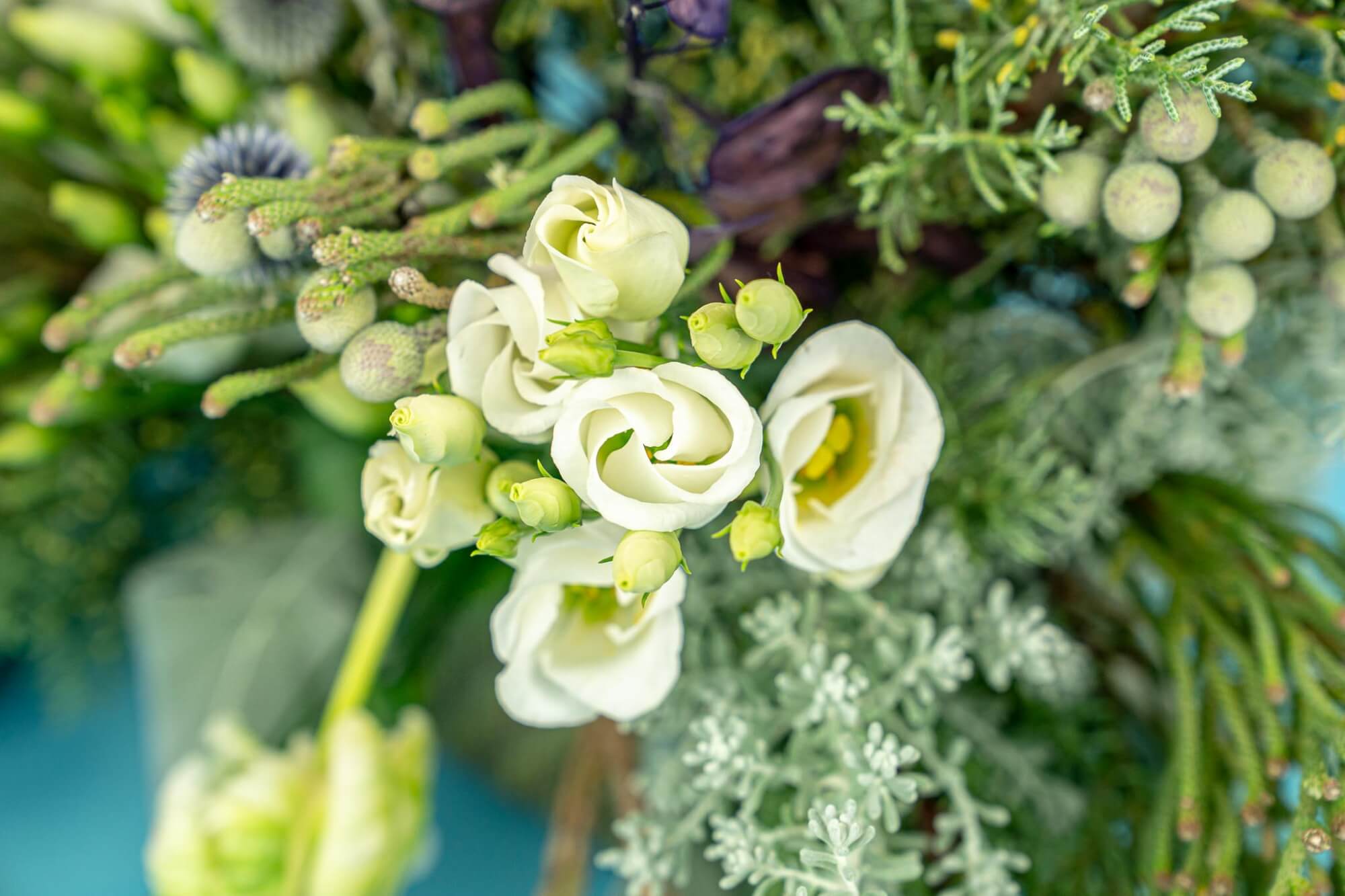 This artistic composition captivates its viewers with its playful character, where height and volume are not shunned. Ruby-red amaranth emerges in all its glory from a fresh green canopy, consisting of conifer leaves and white-green azalea.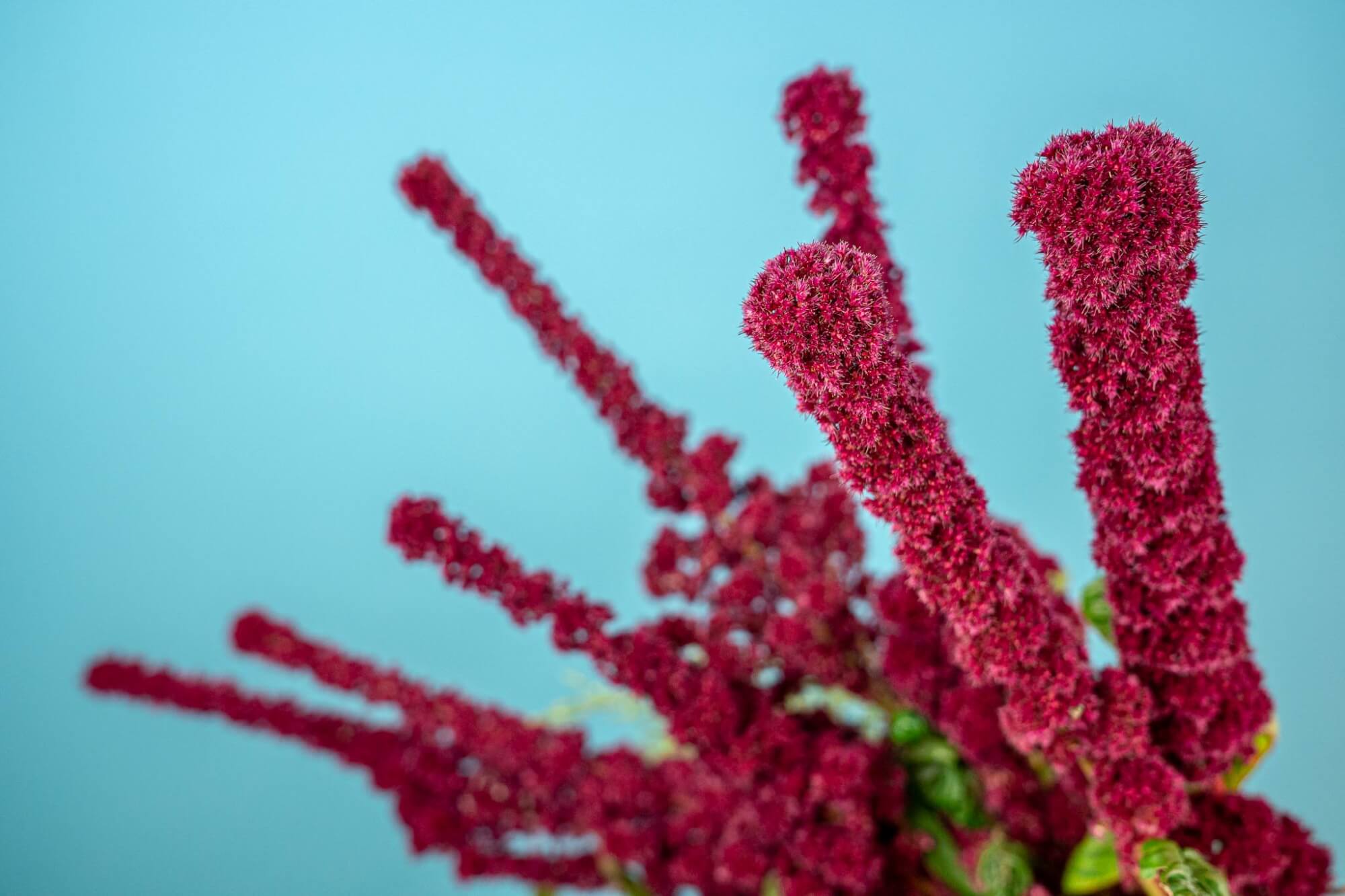 Give your creations a refined and natural feel by using flowing lines. Your fresh flowers, plants, dried elements, and accessories blend together like a flowing river of icy water.
Use blocks of floral foam or stacked pots to create even more dynamics and height, or let certain elements hang down for a visual waterfall effect.
In the heart of the winter garden of Aqua // Arboretum, a world of magic and creativity awaits. Embrace the new season with an icy display of colors and discover all the seasonal products at Agora to create your own winter wonderland.
Immerse yourself in a mystical winter garden with Aqua // Arboretum.