Lookbook 2023
Agora's Summer of 2023: Sun-filled Creations with Summer Vibes
Sunrays are the creators of life. They fuel their power and energy to nature, and offer enlightenment – both literally and figuratively. Summer is a shimmering season that brings along good times. Those first summer moments, enveloped in beautiful colors and spectacular scenery, are always a sight to behold.
A barefoot walk through the grass and settling yourself on a carpet of green, gazing at the clear blue sky. The relaxing warmth of the summer sun that gently caresses your face while tactically countering rising temperatures by looking for strategic ways to cool down.
At Agora, we aim to embody the feeling of hedonistic summer vibes in our flourishing summer creations. Join us as we take you on a creative, sun-filled voyage through the magnificent world of flowers, plants, and accessories. Fresh colors tone down the heat; the expressive character of the warm summer months is highlighted with an abundance of sunrays.
Agora welcomes you to our Summer Lookbook 2023.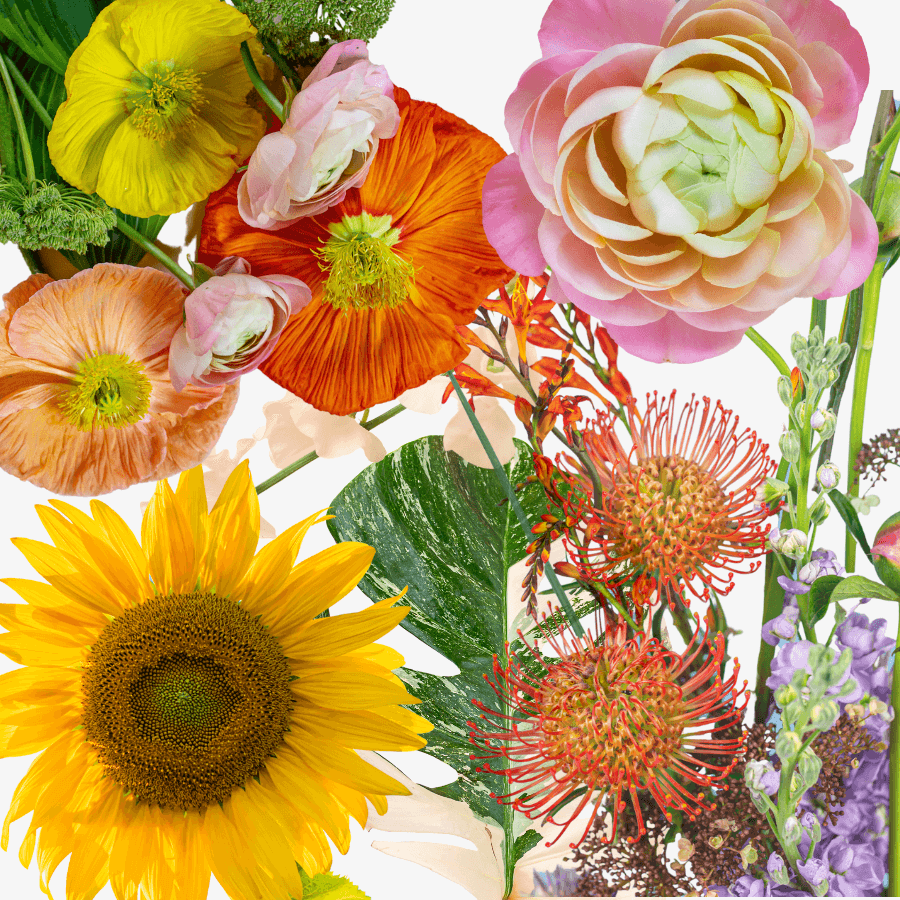 Welcome to the enchanting summer garden of Garden // Romance! Enjoy the first moments of summer with the first rays of warming sun reaching your face, barefoot in the fresh grass. The blue sky forms a beautiful contrast with the soothing beauty of the greenness of nature.
Welcome to Agora's Summer // Splash, a summery oasis where sunny vibes reign supreme in a spectacle of colors. Summer is gradually picking up pace: the summer sun takes over, temperatures rise, and a magnificent display of contrasting colors unfolds in nature. We all seek refuge from the heat and love to linger in the vicinity of clear blue water.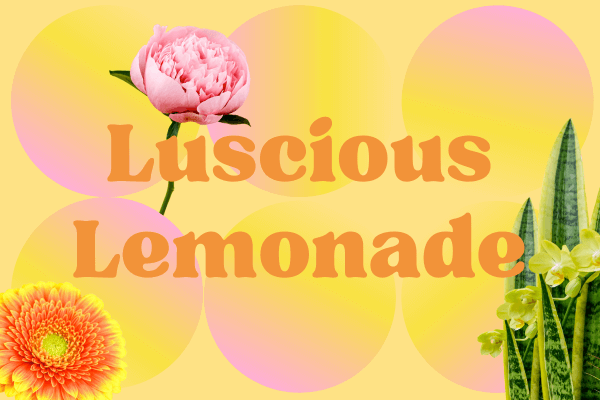 Welcome to the third summer theme of 2023: Luscious // Lemonade! Step into a vibrant and refreshing world that reflects the cheerful and sunny atmosphere of summer. We draw inspiration from the sparkling colors of citrus fruits, with shades of green, yellow, and orange in endless combinations. We occasionally add a touch of warm pink to apply some extra sweetness.
Agora's 2023 spring season: Let your creative side blossom
Out with the long, cold nights; in with the bright and sunny days. Spring is always a season to enjoy. After a short winter sleep, nature slowly bounces back to its full potential. Imagine yourself walking through an open field while those first welcoming rays of spring sunshine reach your body. A warm breeze breaks the ice, while making the first steps to evolve into early spring.
We captured that joyful feeling in our 2023 spring lookbooks. Cold and stand-alone pastel colors carry the load of our first theme and are alternated with subtle yet sophisticated color mixtures. As always, we've been very creative in our designs and want to share with you the trends that are coming up. Just like the 'Art of Agora' reflects what we stand for as a company, our lookbooks reflect the creativity we portray each time the season changes. We're very much looking forward to keep inspiring you with our lush and innovative creations, composed with the best quality products and service.
Greetings,
The Agora family
As the world awakens from its winter slumber, the days get warmer and brighter. Air filled with sweet scents of blooming flowers lets us know it's time to shed the heavy coats of winter!
Make an artistic statement this spring with color and frivolous accessories! Incorporate the vibrant hues of this lookbook into your blooming floral and plant creations that symbolize Easter.
This vibrant spring theme takes you on a journey through the colorful marvels of nature: discover the most beautiful creations for Mother's Day and the new theme of Agora 2023: The Power Of Agora! Here, powerful colors take the lead, expressing bewildering passion and energy.
Autumn 2023 at Agora: Adding Color to the Fall!
The days are getting shorter, nature is putting on its sleeping cap, and the weather is turning a bit chillier. But fret not: Agora brings you the most inspiring and versatile designs of this autumn season! Together, we delve deeper into the warm colors, the magical atmosphere, and the irresistible charm of fall. Allow yourself to be captivated and inspired by our lookbooks filled with breathtaking compositions.
Discover the versatility of flowers, plants, and accessories coming together to create designs that will undoubtedly make your heart beat faster. Let your creativity run wild as you lose yourself in the beautiful textures and lush colors that this autumn brings. Enchantment awaits in each of our creations. Find inspiration in late autumn flowers that warm your soul with their elegant appearance and rich color palette. Uncover the art of combining and weaving the natural elements that make the autumn season so unique.
We invite you to let your creativity flourish and immerse yourself in the abundant beauty of this magical season. Let Agora's lookbooks be your guide during this autumnal journey. Your adventure begins now!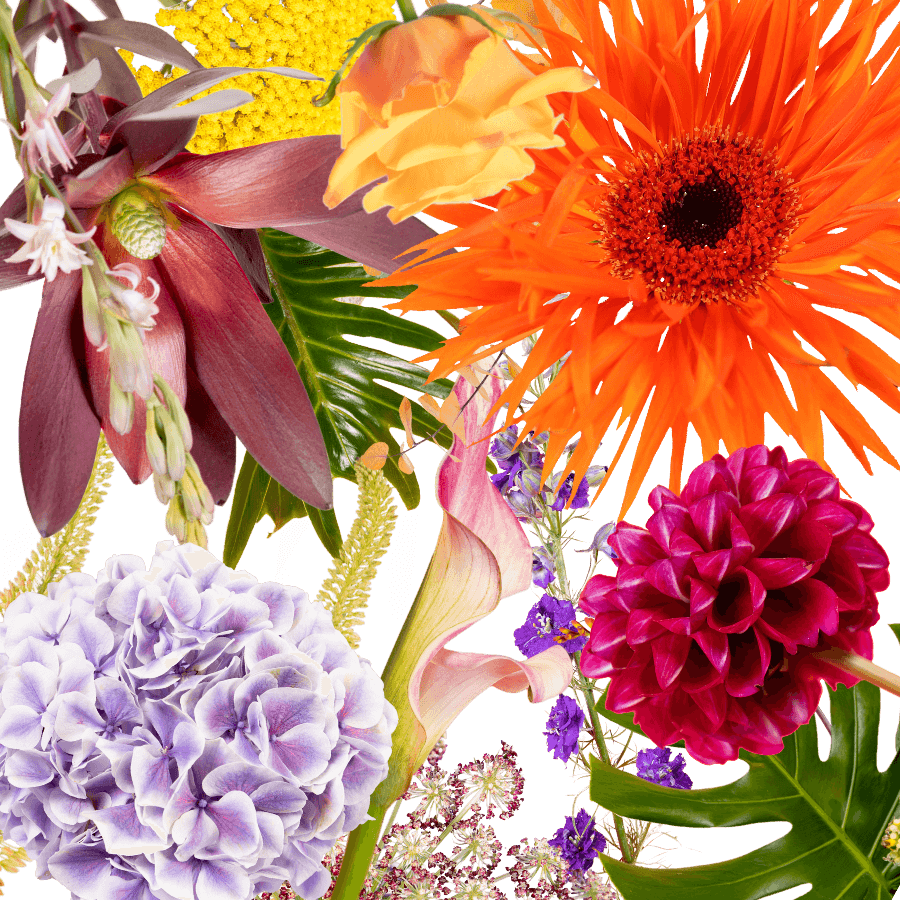 We kick off the autumn season and bid farewell to summer with Sunset // Soirée! This theme pays tribute to the transition from summer to fall – like a breathtaking sunset slowly fading away the vibrant colors of the day, making way for the darker tones of the night. Prepare to be amazed and immerse yourself in the enchanting autumn festivities with our top-notch products.
Welcome the seasonal change with open arms as Agora takes you on a magical journey through Autumn // Amuse. In this theme, autumn takes center stage, with its warm glow and fiery colors evoking a sense of wonder and comfort. Be inspired by the transformation of the natural elements around us and discover how to capture the magic of this season in floral splendor.