The wholesale destination
for professionals, florists and garden centers
Webshop
Shop online all of our products from flowers, plants and accessories. Make your selections, and we'll have these delivered to your business!
Become a client
Get total access to all the latest products, events, special promotions, and shop only the fresh and quality goods from Agora.
Our Locations
As a client you can enjoy access to all of our locations, filled with a wide range of fresh products under one roof.
Agora, the market leader in
Belgium and France
We offer you "everything under one roof"
daily supplies of fresh flowers and greenery
wide range of indoor and outdoor plants and everything else
essential tools and all your necessities
the latest trends in our industry
events, special promotion and workshops
JOIN AGORA AND EXPLORE THE VIBRANT 2021 SPRING SEASON
A new year is here, and with a new season, darkness turns back into light. Flowers and plants are brought back to life by gentle spring sunshine. With the winter season behind us, Agora is pleased to present you our new, colorful spring season 2021.
In this edition we explore the wonderful world of vibrant colors. In each of our 5 spring themes, we playfully experiment with a wide range of color tones, florals, combinations and accessories. Be inspired for Easter, Mother's Day or Father's Day by our array of fresh creations. Straight from our locations to your living room, Agora brings the freshness and colorfulness of spring into your home this season.
The past year has been challenging and one that separated us by distance; however, as we move forward to a new season, we're full of positivity and enthusiasm as we continue to bring our customers together, even in these times of distance. With quality products and our dedicated staff's services, we look ahead to the future and will continue our devoted services to changes within our industry. That is what Agora stood for the past 40 years and will continue to live up to for the next 40.
With warm spring greetings,
Your team at Agora
Bring out the bohemian in you, discover your free-spirit and create nostalgia through spring.
Pastel colors prevail in this spectacle of fresh and dried flowers.
Diverse roses steal the show with all their beauty in these romantic, luxurious creations.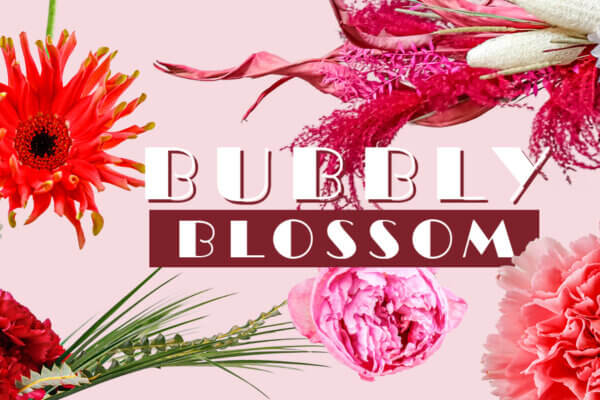 Discover the color of vivacious pink, like a bubble gum, and all its futuristic facets within this theme.
Explore the avant-garde garden with a surprisingly magical rawness.
Trends & news
The opening hours of Labour Day can be found here.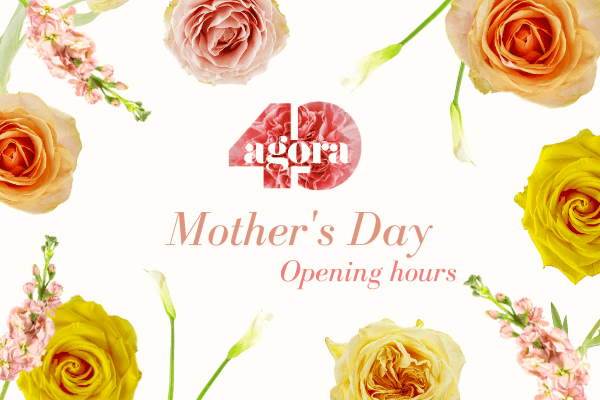 Here you can find the adjusted opening hours for Mother's Day.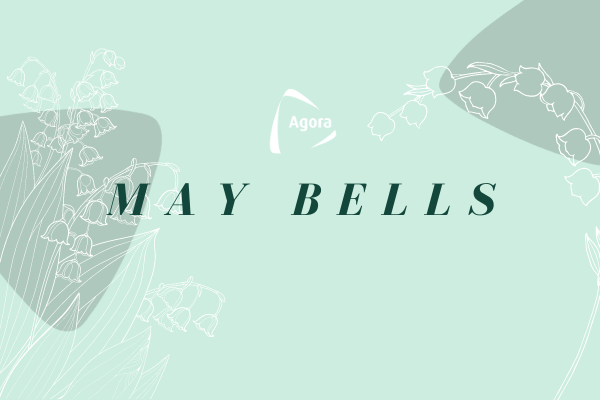 The may bells are coming again! Go to your Cash & Carry and order them now!
Start wedding season with Agora!