Agora's Summer of 2023: Sun-filled Creations with Summer Vibes
Sunrays are the creators of life. They fuel their power and energy to nature, and offer enlightenment – both literally and figuratively. Summer is a shimmering season that brings along good times. Those first summer moments, enveloped in beautiful colors and spectacular scenery, are always a sight to behold.
A barefoot walk through the grass and settling yourself on a carpet of green, gazing at the clear blue sky. The relaxing warmth of the summer sun that gently caresses your face while tactically countering rising temperatures by looking for strategic ways to cool down.
At Agora, we aim to embody the feeling of hedonistic summer vibes in our flourishing summer creations. Join us as we take you on a creative, sun-filled voyage through the magnificent world of flowers, plants, and accessories. Fresh colors tone down the heat; the expressive character of the warm summer months is highlighted with an abundance of sunrays.
Agora welcomes you to our Summer Lookbook 2023.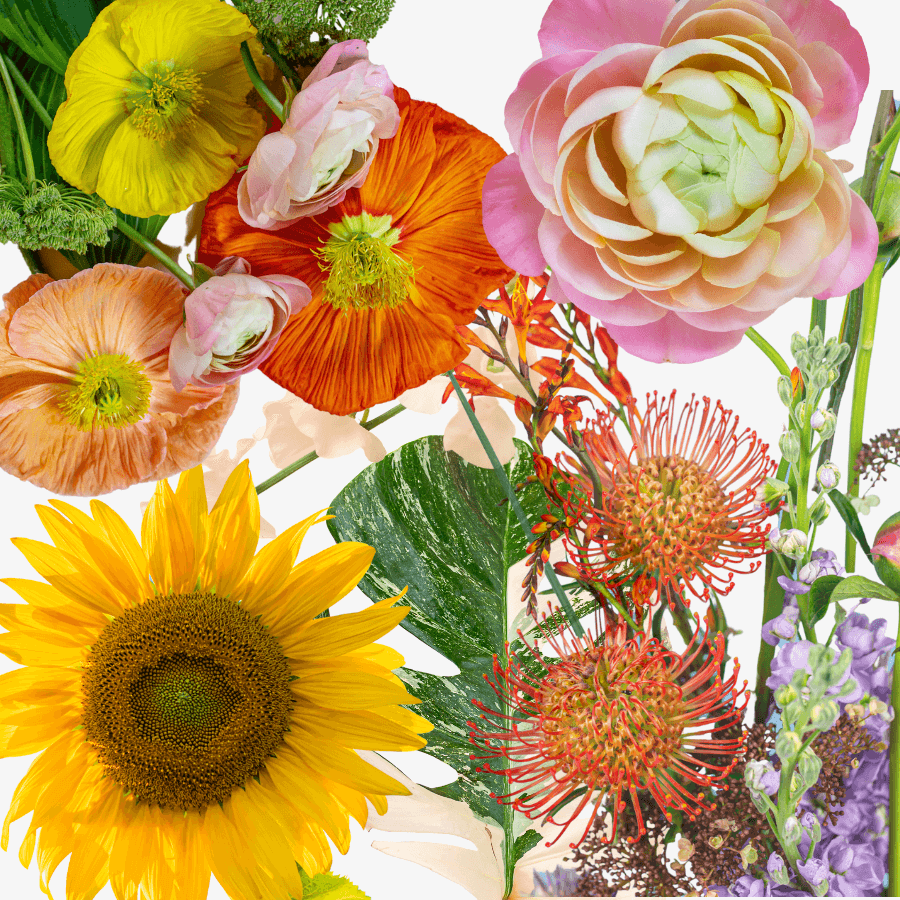 Welcome to the enchanting summer garden of Garden // Romance! Enjoy the first moments of summer with the first rays of warming sun reaching your face, barefoot in the fresh grass. The blue sky forms a beautiful contrast with the soothing beauty of the greenness of nature.
Welcome to Agora's Summer // Splash, a summery oasis where sunny vibes reign supreme in a spectacle of colors. Summer is gradually picking up pace: the summer sun takes over, temperatures rise, and a magnificent display of contrasting colors unfolds in nature. We all seek refuge from the heat and love to linger in the vicinity of clear blue water.