Easter fun at Agora!
Spring has just begun, you see Easter bunnies racing by everywhere and hear Easter bells ringing. You guessed it: it's Easter! That means it's time to display our finest creations for the Easter festivities!
Agora's Easter assortment is filled with beautiful flowers, plants and accessories. Buy and assemble the most beautiful party decorations that will effortlessly immerse any decor or party table in a blissful Easter atmosphere.
Our Easter products consist of gorgeous, colorful creations and festive items suitable to all your Easter needs. We offer the latest Easter trends at Agora to impress during your Easter weekend. And as you're probably aware, consistent quality is always our main focus.
Easter is a holiday for both young and old. Our Easter assortment may not contain chocolate, but it will undoubtedly bring out a few smiles. For example: take our tulips, orchids and daffodils in shades of yellow – don't they look eye-catching?
Yellow is always a big favorite during Easter and at the dawn of spring. Soft pink, lilac, mint and baby blue flowers are fashionably trending colors too this year. Alternate these colors with shades of green to achieve a playful color interaction.
Don't forget to shop for matching accessories: our large selection of Easter decorations and Easter-themed elements gives you the artistic scope to display your expertise in an attractive and stunning way.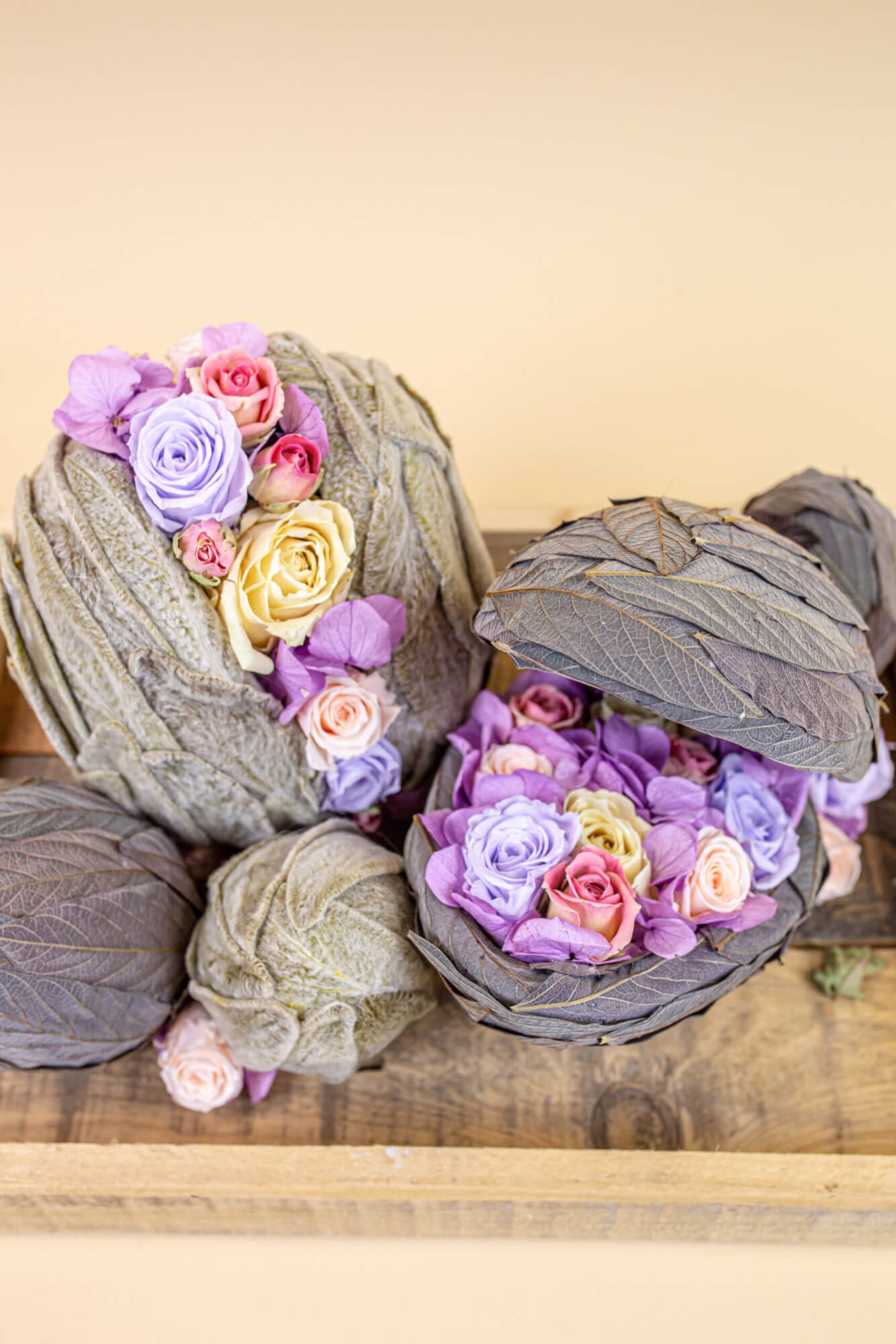 The Easter bunny and Easter bells have the special ability to make everyone feel cheerful and happy. We want to naturally reflect that feeling at Agora. Our Easter creations help to put you in the right mood. Enjoy these enchanting compositions, rely on our creative power and ignite the Easter vibe in your store for your visiting customers!
In our Cash & Carry's, your imagination and creative spirit always have free rein – during the Easter season and beyond. We aim to make shopping pleasant for you at any given time of the year.
Whether you drop by for small or big purchases: the Agora family welcomes you to our Cash & Carry's. Would you like the first scoop when it comes to our range of quality products? Be the first to discover them in our webshop!
For a large and extensive selection of flowers, plants, decorations and thematic accessories, you can count on Agora year-round!