The golden power of moms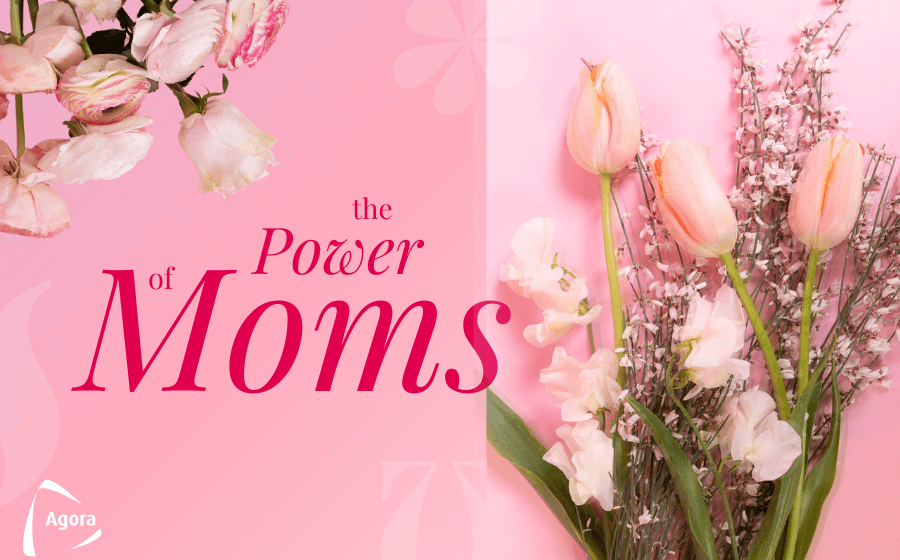 Mother's Day is the perfect opportunity to praise all moms!
The definition of a mom is: someone who is loving, caring and attentive to her children. Someone who devotes herself endlessly and with unconditional love to the well-being of her offspring. Not only biological moms can fulfill that role. Any woman who takes someone under her wings with full passion and dedication to cherish and protect that person, fits in this picture. On Mother's Day, we believe all mother figures deserve some extra appreciation.
At Agora, all of our employees are part of one big family. Together, they share the same outlook on life and embody the same dedication for our industry. Because of their powerful outlook and innovative way of working, Agora had the opportunity to become what it is today: a chain of stores that guarantees quality, service and sensible passion.
The Power of Agora also makes itself felt on Mother's Day. Our colorful Mother's Day creations are inspired by moms and the power they exude for us – The Power of Moms. All mothers were daughters once, and many daughters later become mothers themselves. The fresh spring colors we implement into our floral designs symbolize this constant renewal within the circle of life.
Shades of soft pink and bright pink take the lead in this bright composition in which tulips play the leading role. A subtle shade of orange provides a delicate break in a sea of spring green. This scene is carried in pots of glossy ceramic.
The colors purple, yellow and blue are the strongholds of this creation. Alternating them in a playful fashion creates depth and volume. Symbolize the unity between two people by using two glass vases with different contours.
Spring is noticeably present in this bouquet with fresh hues. Go for a wild and pristine composition with enticing colors. Dynamism is the correct way to showcase this here.
The colors yellow, orange and blue guide this extravagant bouquet. Be playful, yet elegant at the same time. Create volume by arranging your flowers in a sophisticated manner and alternating the tones of color that are used.
Looking for inspiration for your Mother's Day bouquets? Agora has everything in store that you could possibly need to make every mom sparkle with joy on this special day! For all your Mother's Day purchases, visit our Cash & Carry's or place your order in our webshop.
Buy quality at Agora – because all moms and mother figures are indispensably important.