Valentine's day 2023
Love is celebrating, because Valentine's Day is coming soon!
Agora is ready to help you prepare to create the most beautiful compositions on this day of love. As always, flowers and plants decorated with fun accessories take center stage. Together, we make sure that everyone can offer their loved one an unforgettable gifting moment on February 14.
Since the very beginning of Agora, we stood for service, quality, trust and dedication. Everyone on our team strives to give their best within these pillars. With much love for our craftsmanship and the quality products in our range, we set to work to inspire you with some beautiful, loving creations for Valentine's Day.
With these trends & tips for Valentine's Day, we hope to transfer our love to you and your clients:
Love that lasts: our freeze-dried flowers from Belle D'Avalane bring a message that lasts long after Valentine's Day. Give your loved one the chance to enjoy your gift for a long time and opt for the Belle D'Avalane line. An excellent choice to impress.
Our deep red tulips tell a story of love, passion and commitment. The combination with green accents symbolizes the ever-reviving bond between lovers.
In the middle of the winter season, this creation takes center stage everywhere.
A composition of fresh ranunculus alternate playfully. In an undulating sea of white, pink and red hues, everyone's heart comes to rest.
The colors are serene, yet also real eye-catchers. A fine gift to receive and an absolute value in any living room.
A tricolor of playful anemones emphasizes the eternal youthfulness of love. Their soft radiance is a beautiful addition to any creation.
Anemones are stunning in their simplicity and also offer endless combination possibilities. They are the perfect proof that beauty and love do not always have to be complicated.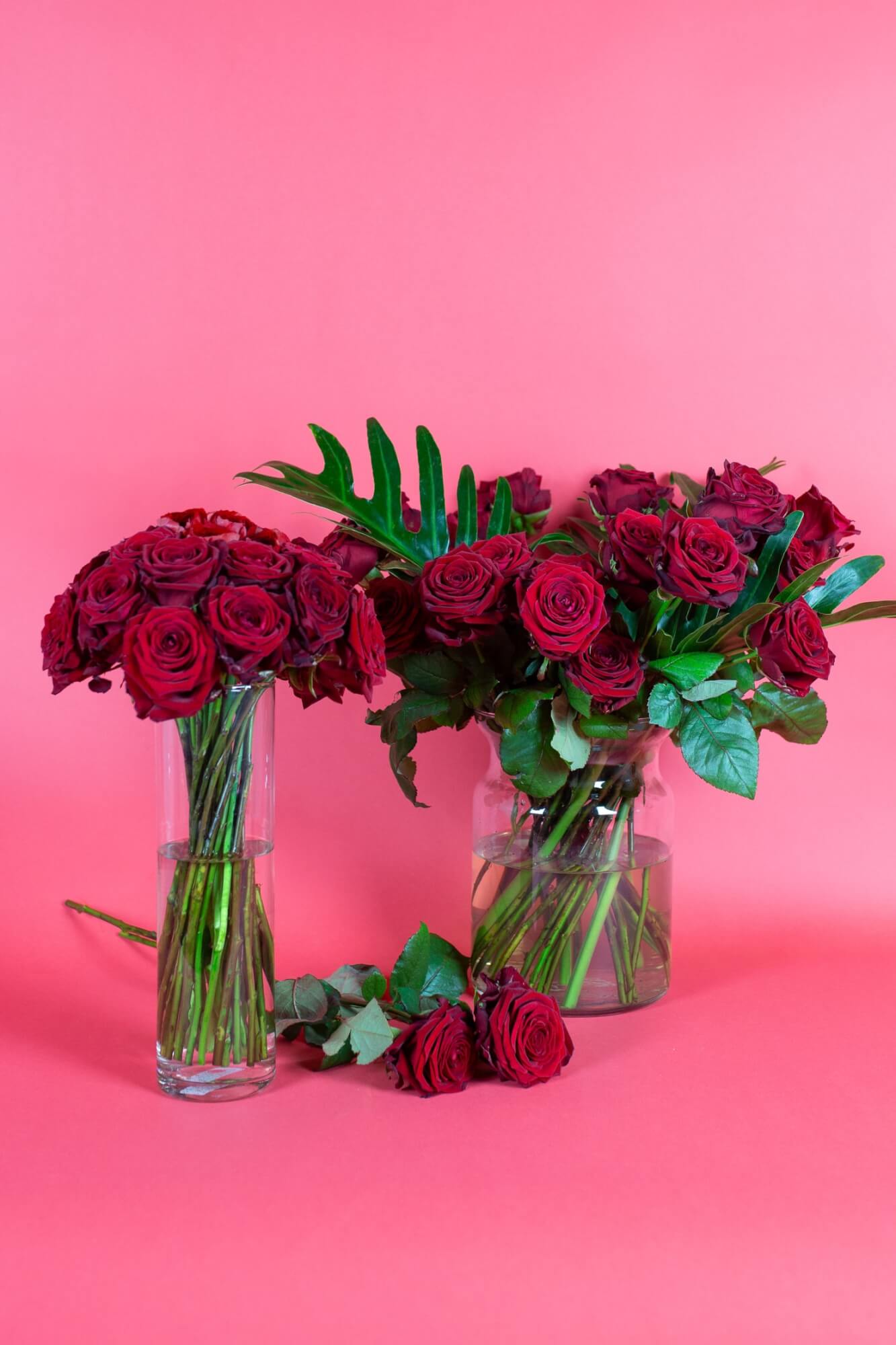 Ruby roses are a timeless classic on Valentine's Day. In their pure form or in a creation: with these you score "a bull's-eye" every time.
They are ideal for declaring your boundless love or confirming your feelings for someone. Either way, the person who receives them will have understood your message of love loud and clear.