Welcome the seasonal change with open arms as Agora takes you on a magical journey through Autumn // Amuse. In this theme, autumn takes center stage, with its warm glow and fiery colors evoking a sense of wonder and comfort. Be inspired by the transformation of the natural elements around us and discover how to capture the magic of this season in floral splendor.
Paint autumn in vibrant hues with Autumn // Amuse.
Create magic by playing with the vibrant shades of orange, yellow, and deep red. Let your arrangements dance to the rhythm of nature and capture the warm glow of autumn in every creation you make.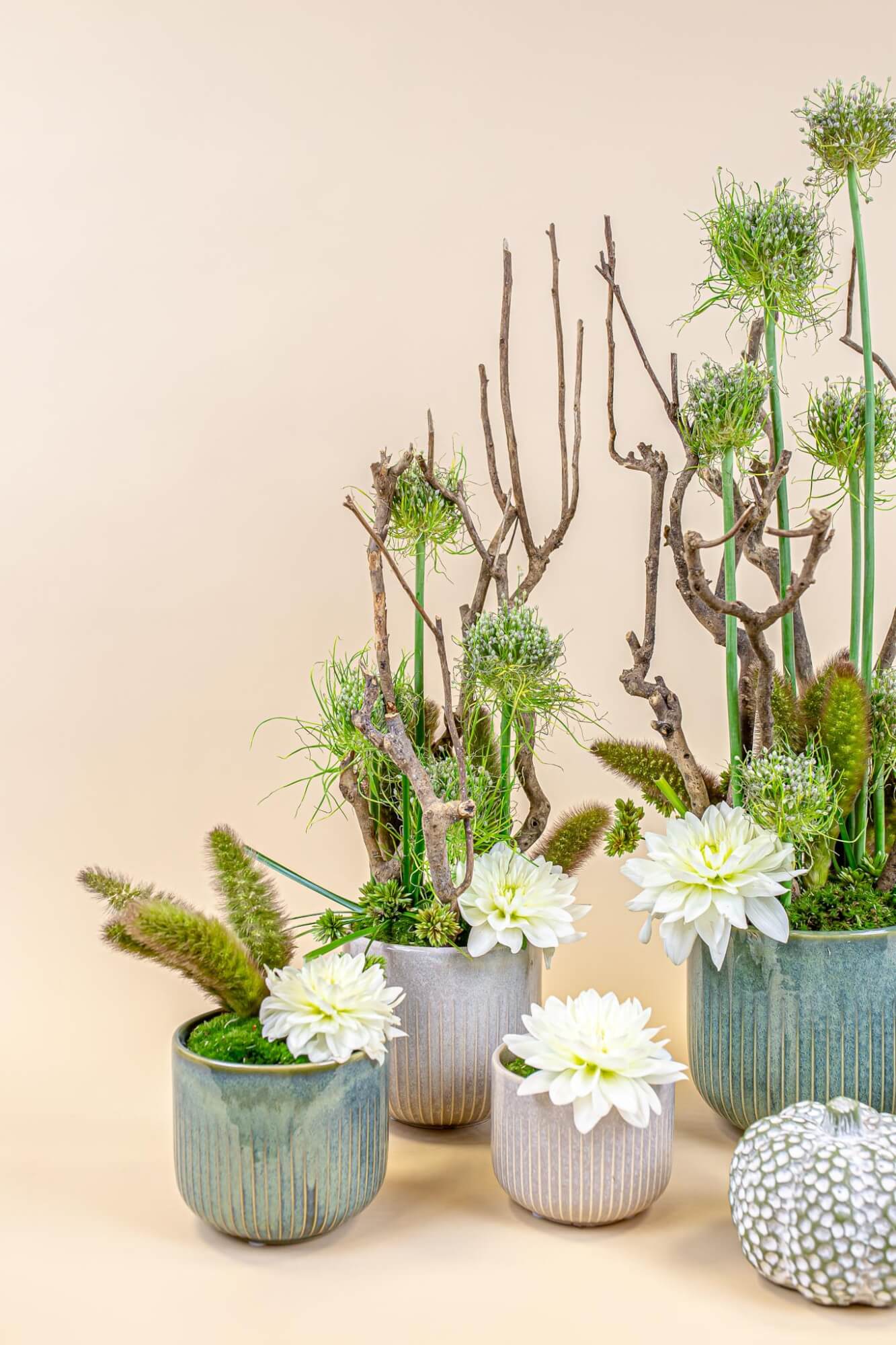 Let the essence of nature flow with a harmonious interplay of dark green, mint green, and cream. These fresh tones offer an inviting change and bring a touch of vitality to the upcoming colder days.
Combine stunning vases with the serene sight of stone pumpkins. It's a playful nod to this season that blends different textures and awakens the creative spirit within us.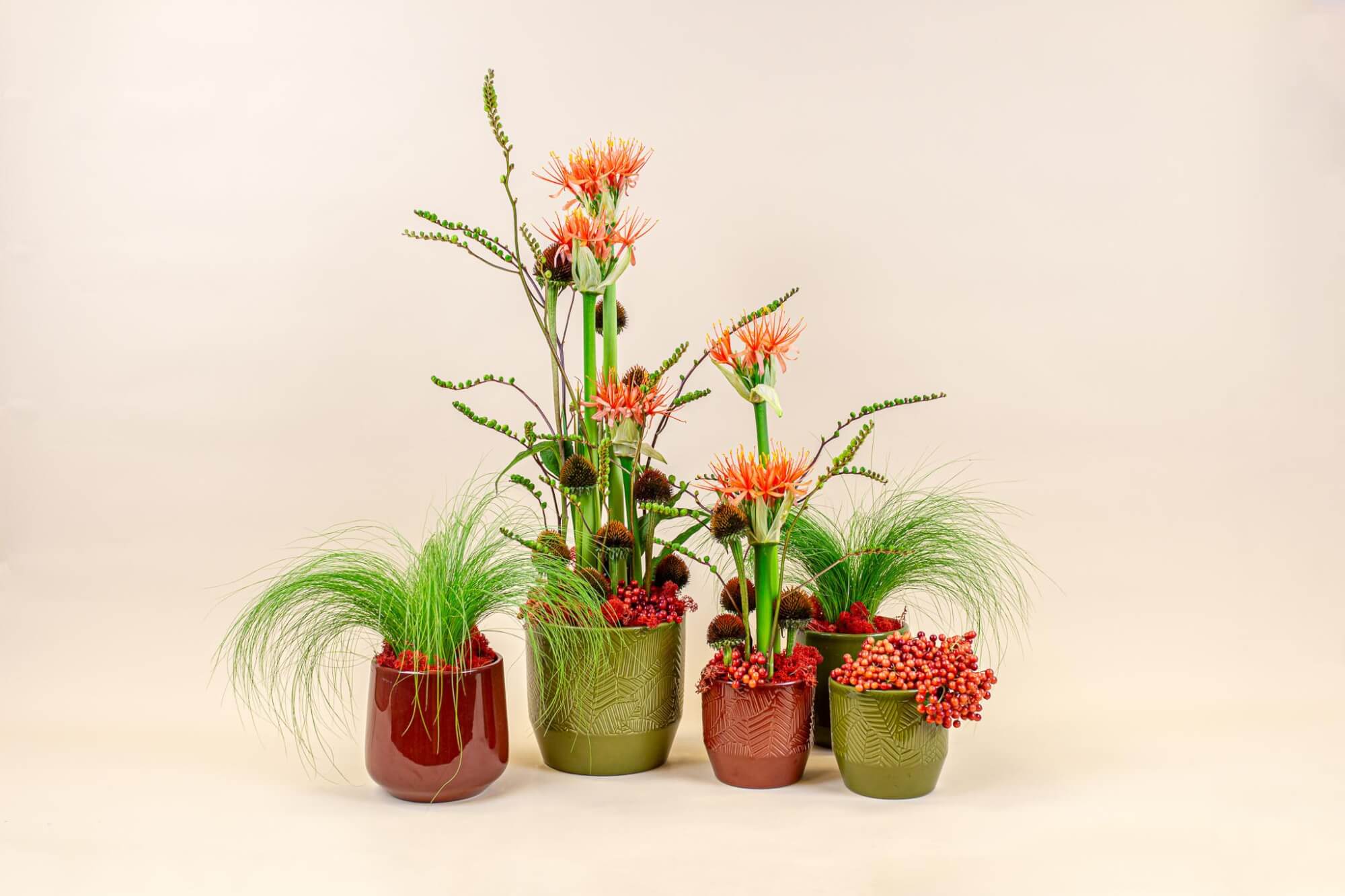 This fiery autumn creation showcases the best of the seasonal color palette: orange, copper, red, yellow, and green. These are truly colors of passion and transformation! Blooming lilies bring a fresh breeze to the spectacle. Work with longer branches and products to create volume and depth.
Elevate the autumn spectacle to new heights with this enchanting composition. Two tall, slender glass vases set the scene in motion, and a composition of deep red roses, cypergrass, and castor leaf takes over. The colors of this creation are echoed in the enchanting mushrooms that complete the scene.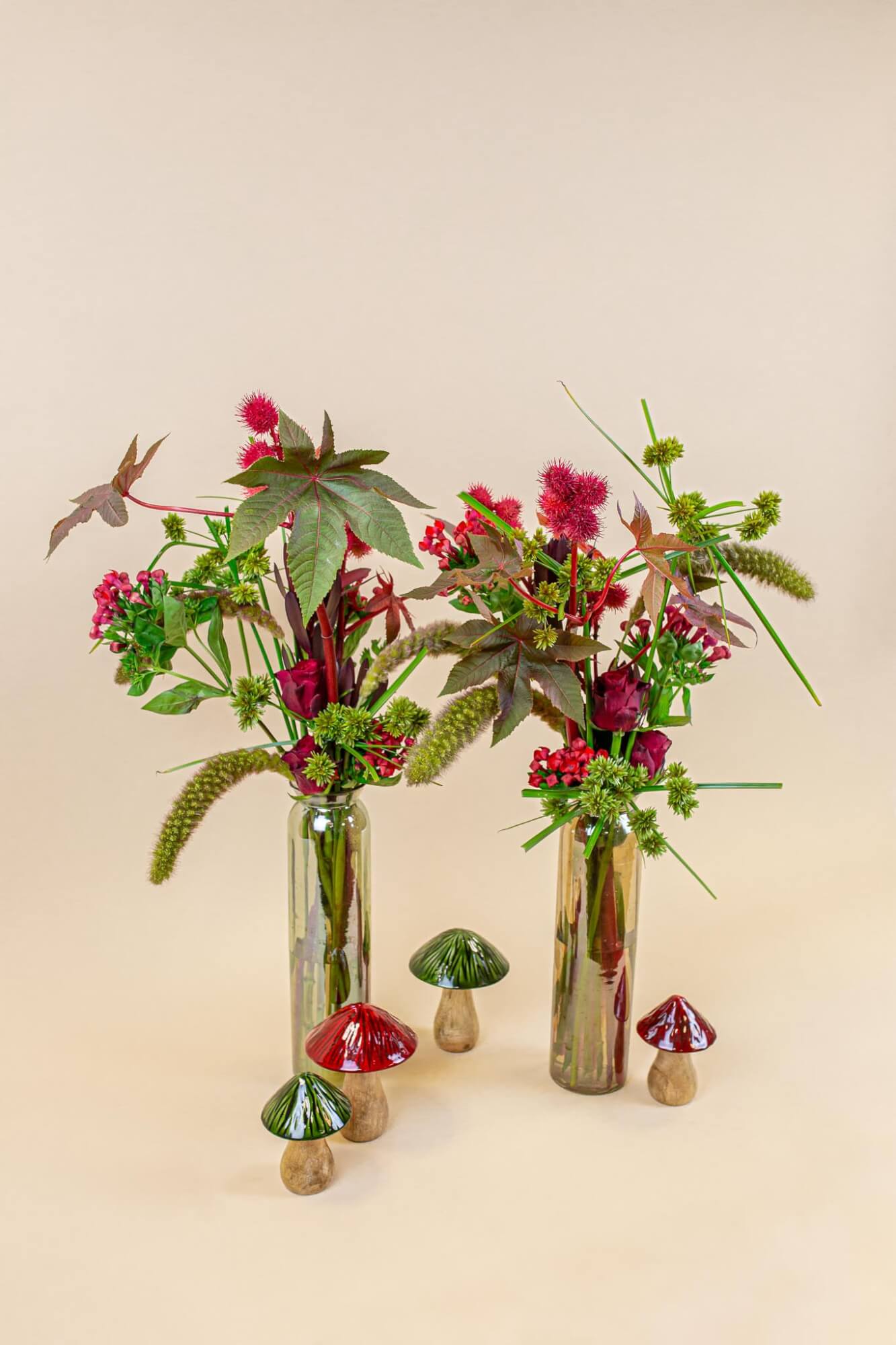 A round pot in glossy green ceramic harbors the transition from summer to autumn. Light green eremus on the edge of blooming springs from a base of dried tree bark, displaying a playful scene in combination with yellow craspedia.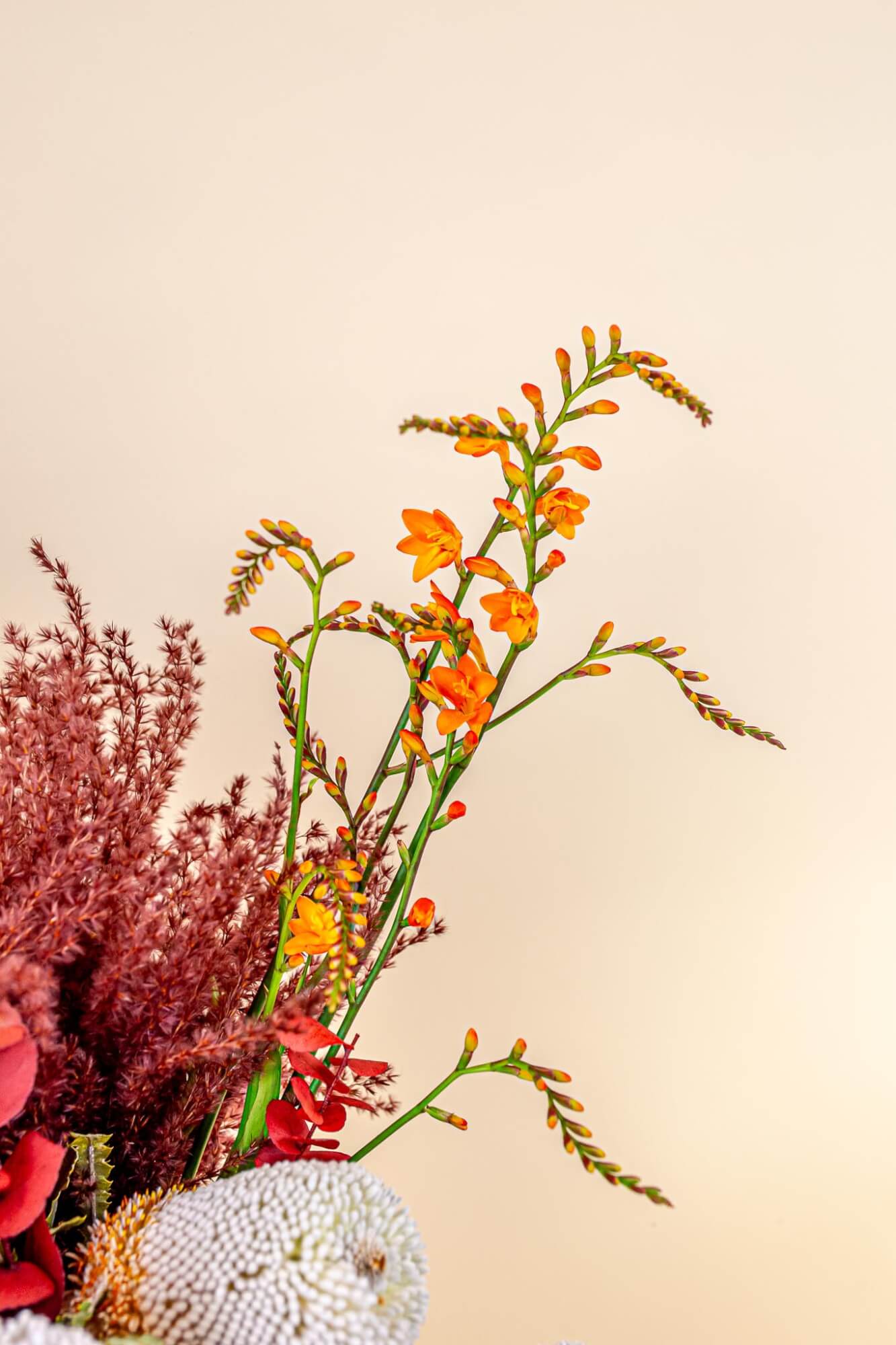 Bring the splendor of autumn to life in your creations with Autumn // Amuse!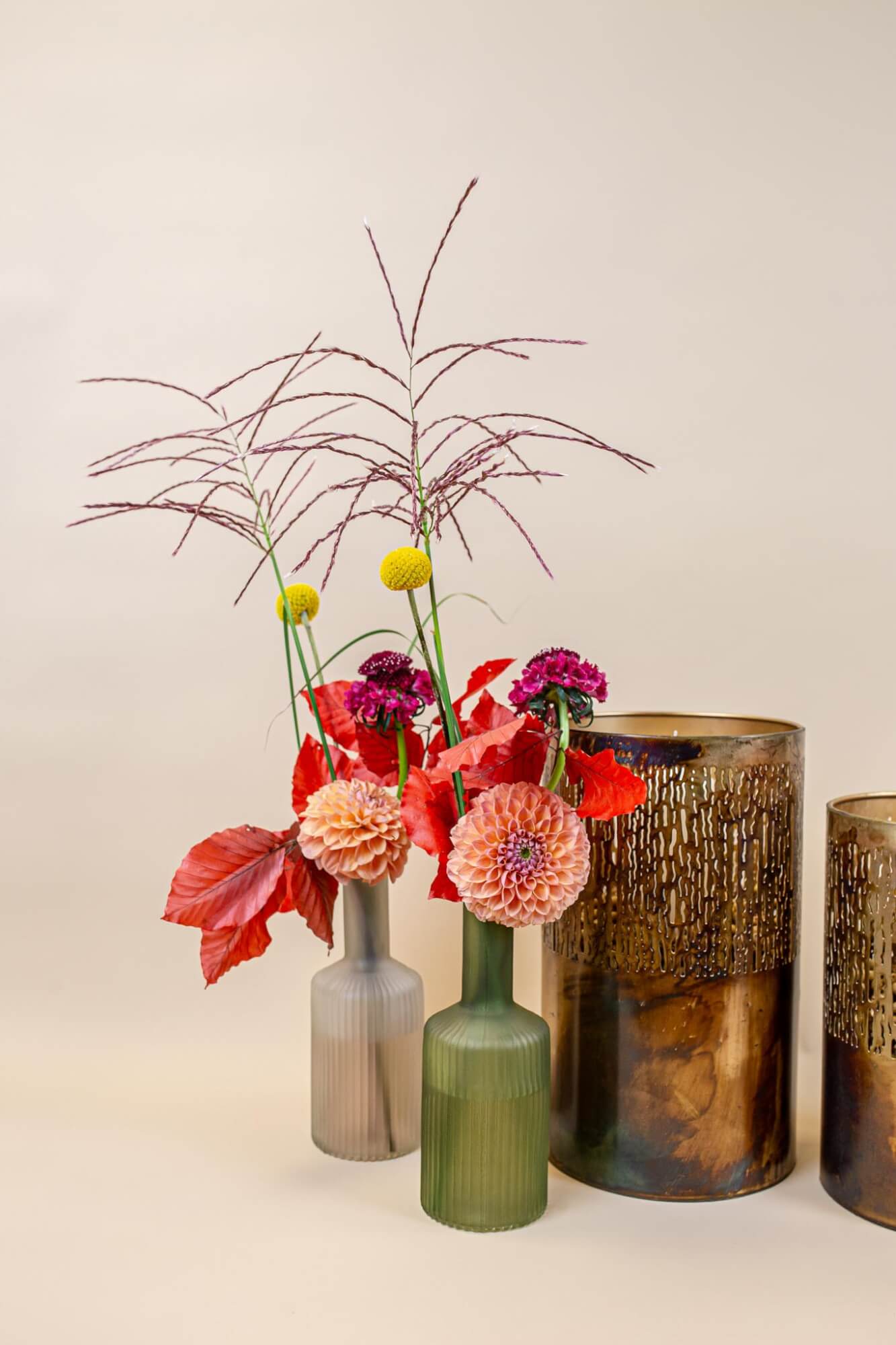 Accessories are the finishing touch. This season is all about textured details that evoke warmth and prepare us for the cooler days. Play with light-colored glassware and create a pure effect that seamlessly aligns with the autumn atmosphere.
Dried flowers meet fresh blooms in a perfect autumn symphony. Combine these two worlds to add texture and depth to your creations. Add the elegant charm of autumnal flowers and let their beauty shine in full glory.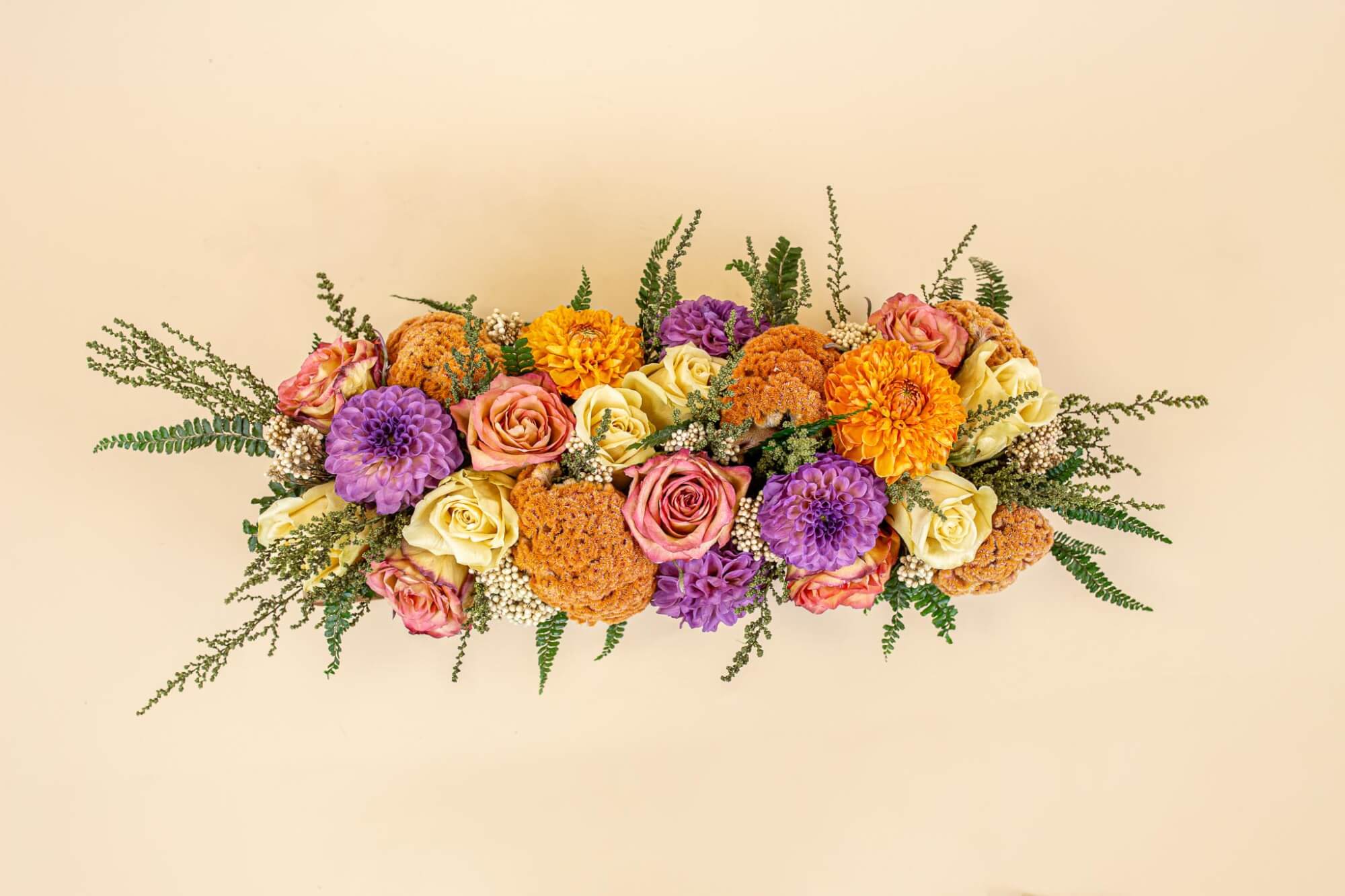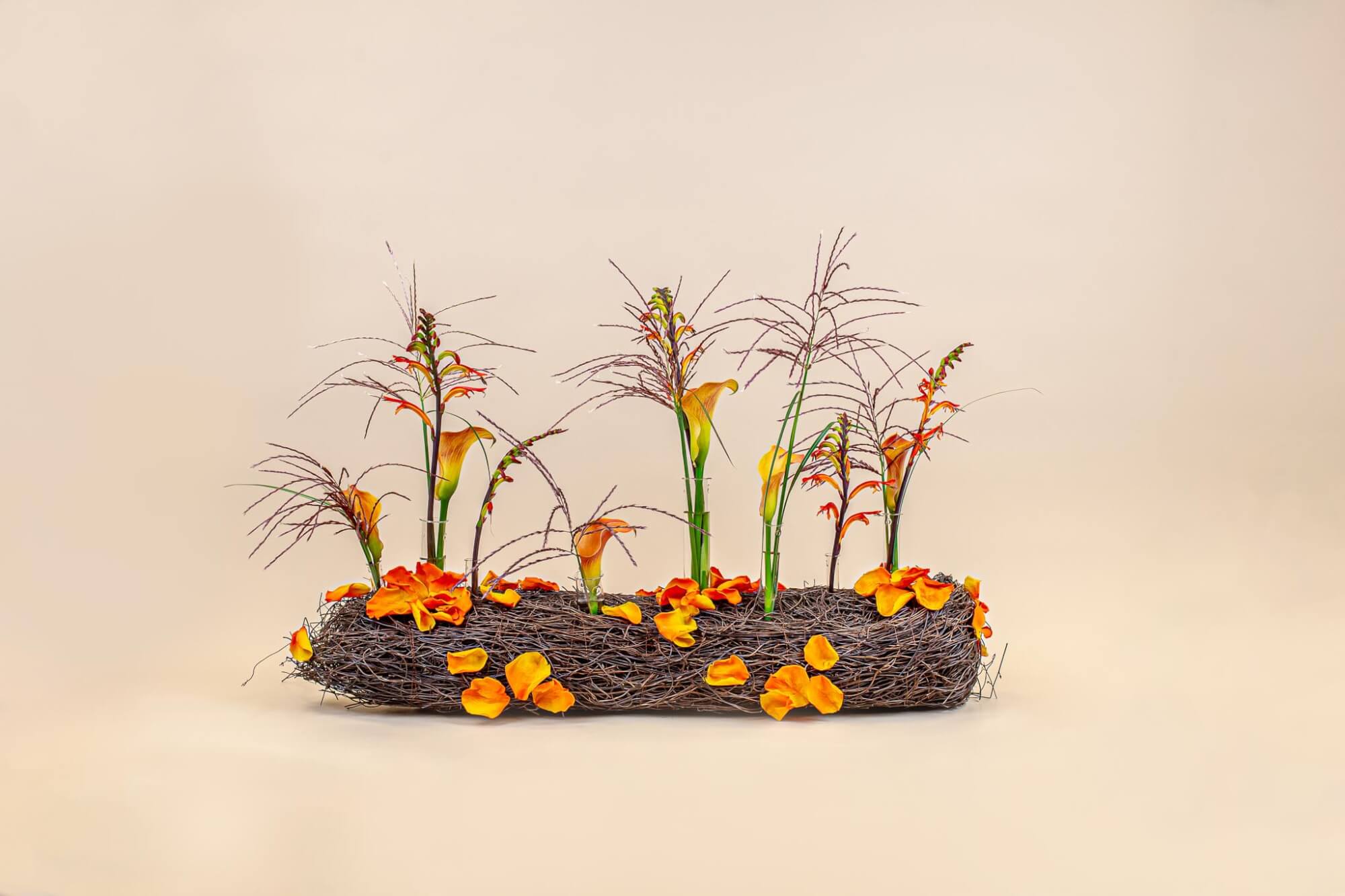 The freeze-dried flowers of Belle D'Avalane hit the mark in every season. These white, mint green roses retain their natural beauty for a long time, making them an excellent choice.
Enter the enchanting world of Autumn // Amuse and be amazed by the splendor of this season. This theme is not only a celebration of autumnal colors, but also an invitation to tell your own creative story with flowers, plants, and accessories. Don't be afraid to experiment, as autumn brings an abundance of warmth and inspiration.