We kick off the autumn season and bid farewell to summer with Sunset // Soirée! This theme pays tribute to the transition from summer to fall – like a breathtaking sunset slowly fading away the vibrant colors of the day, making way for the darker tones of the night. Prepare to be amazed and immerse yourself in the enchanting autumn festivities with our top-notch products.
Unleash the full spectrum of autumn colors with Sunset // Soirée!
We start off with light colors such as light pink, light blue, and pastel yellow – bidding a fitting farewell to the beautiful shades of summer. The color palette gradually and subtly shifts to deeper, darker hues like fuchsia, purple, and orange, announcing the arrival of autumn. Get ready for a creative and captivating autumn spectacle with the finest Agora has to offer this season!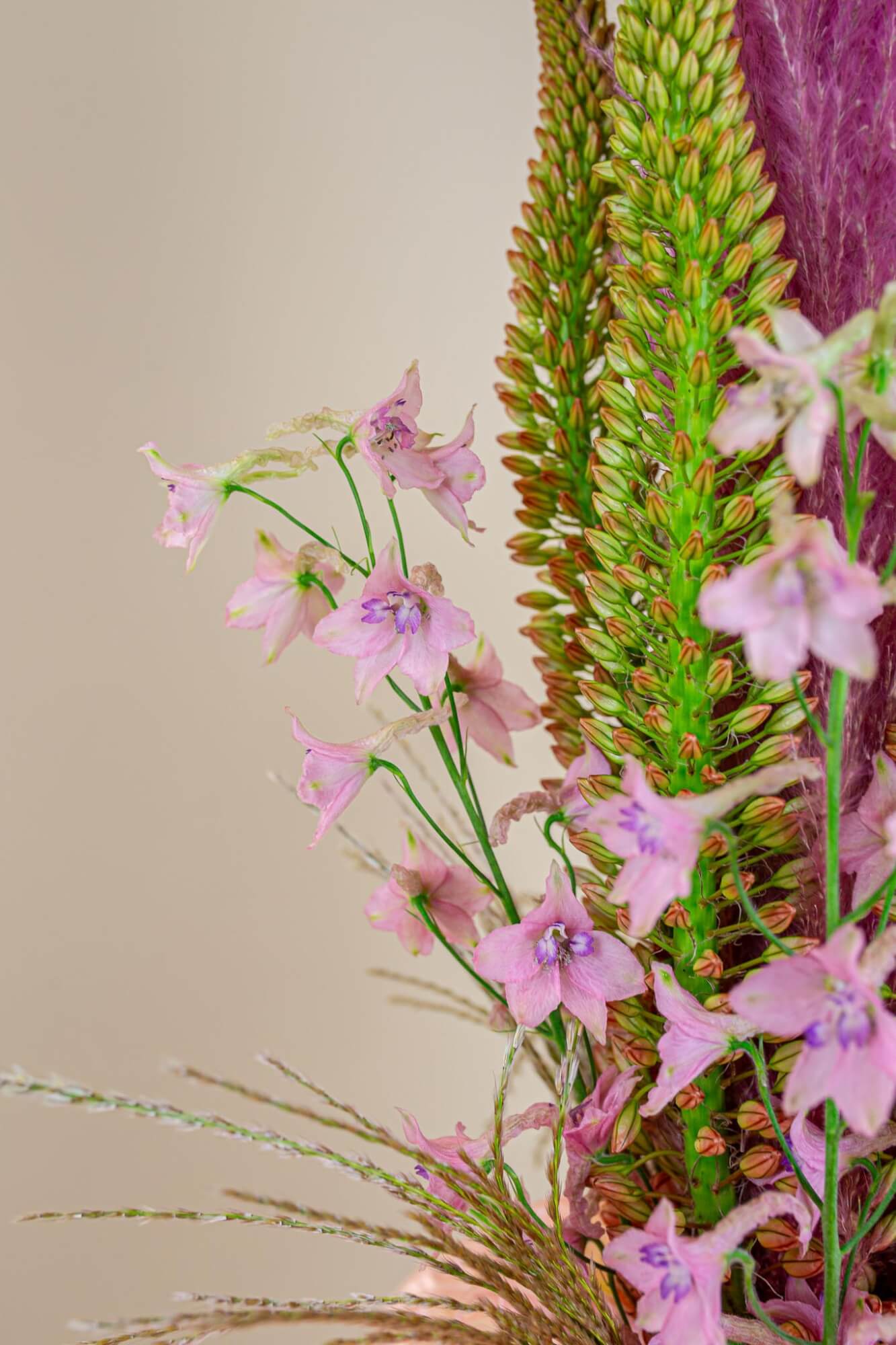 Let late summer and autumn flowers steal the show in all their glory. Think of chrysanthemums, strawflowers, asters, and dahlias. These flowers embody the splendor of the season and add extra elegance to your creations.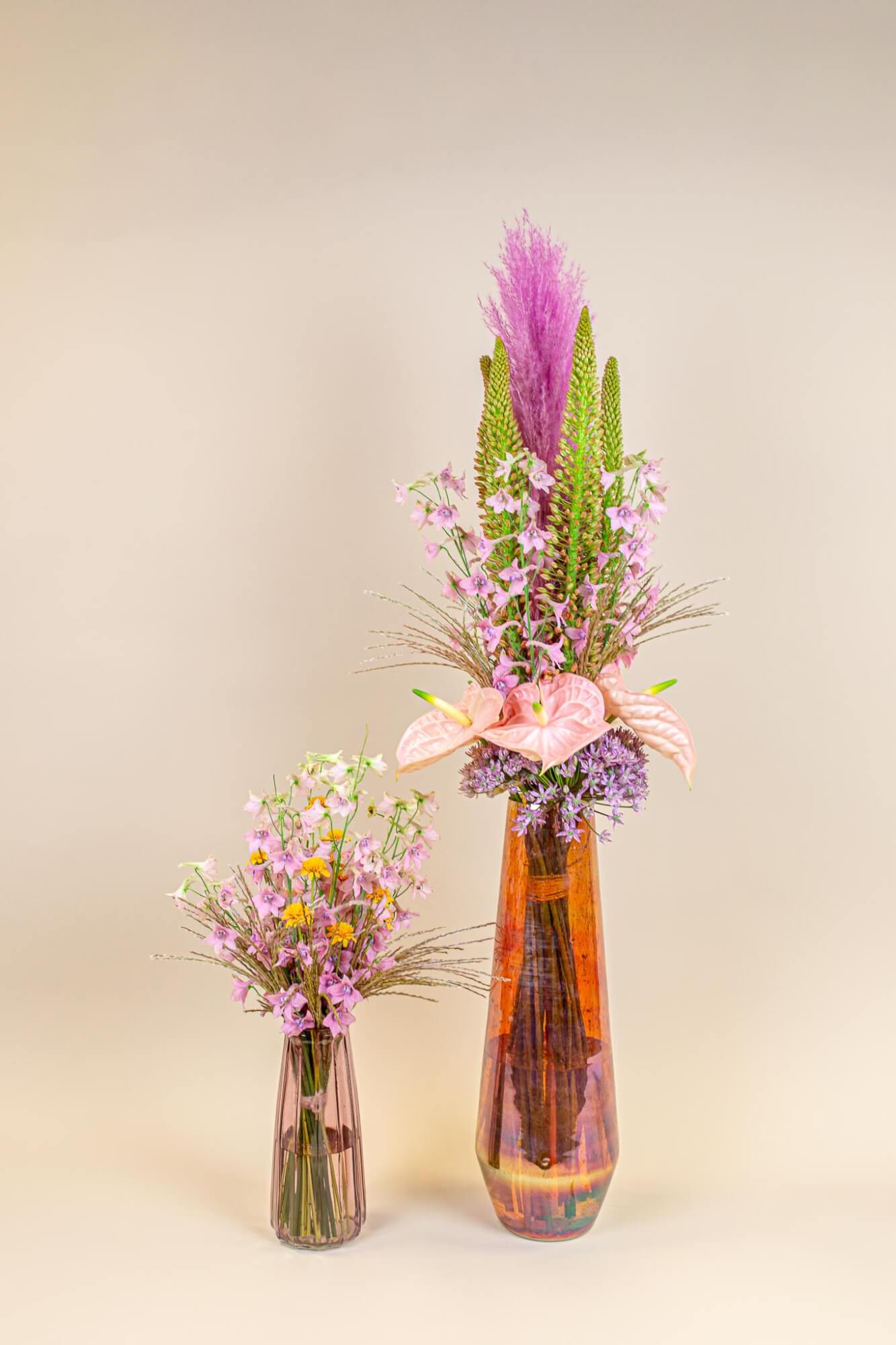 Combine the light colors of pink, blue, and yellow in harmony with each other. Let them blend into a dazzling ensemble, creating an atmosphere of warmth and serenity that perfectly captures the transition from summer to fall.
A base of two round, beige pots in glossy ceramic reveals a playful autumn scene where purple coneflowers, strawflowers, and craspedia subtly rise from a green base.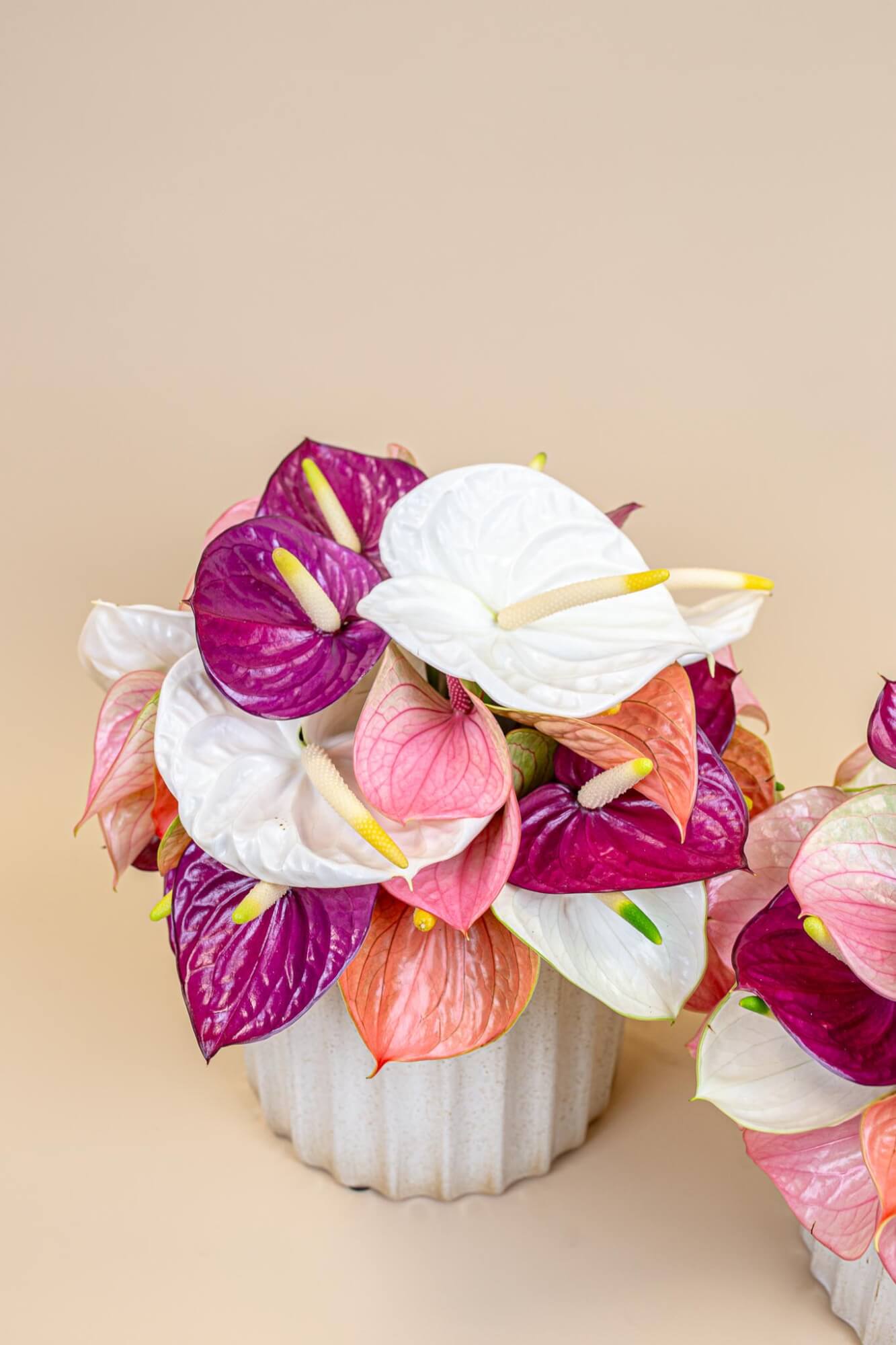 Simplicity doesn't necessarily mean something is not complex – simple can be breathtakingly beautiful at the same time. This tricolor of anthuriums is playfully arranged in this duo of round, white pots.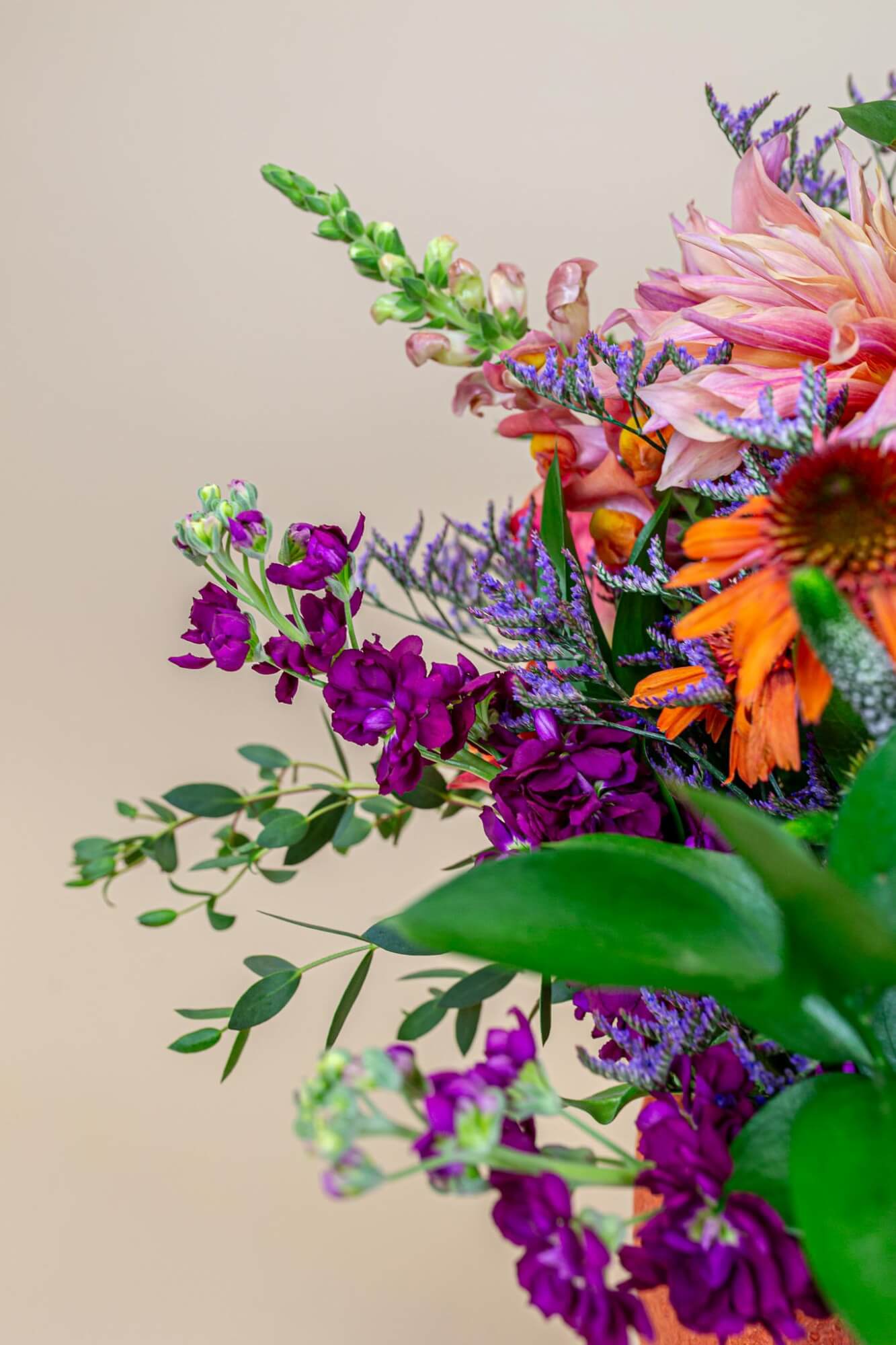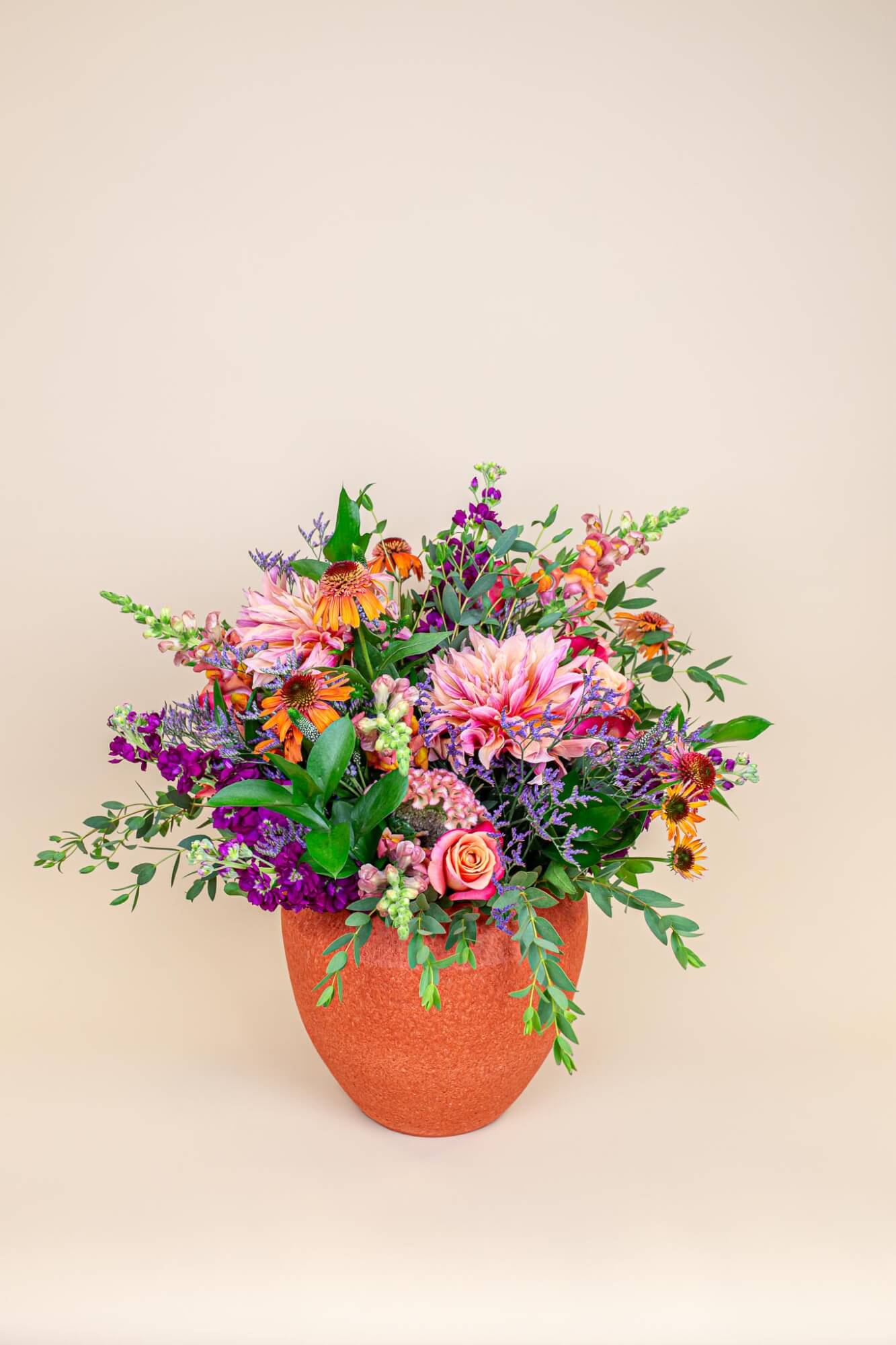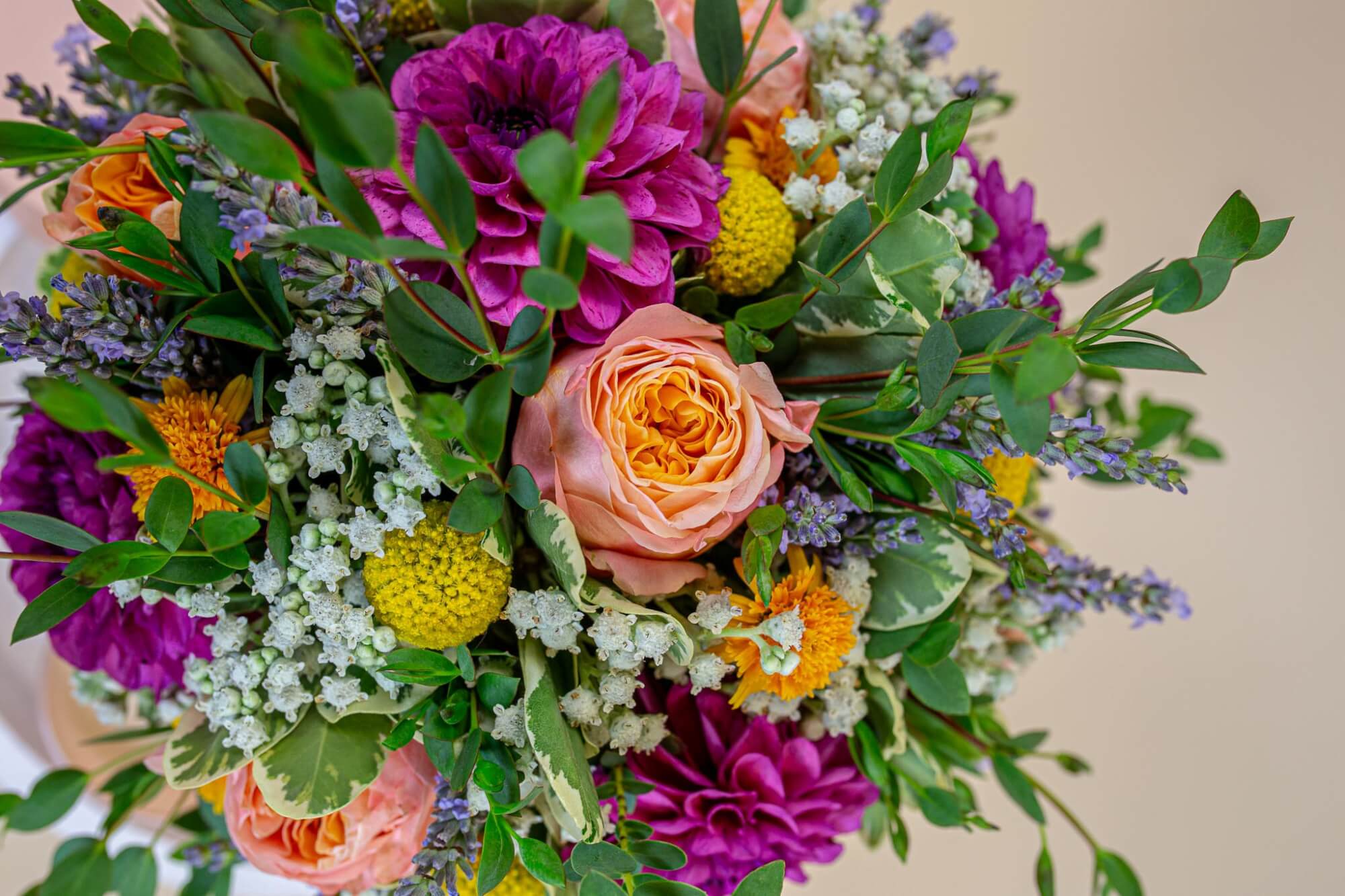 Choose accessories that are artisanal and chic, preferably opting for monochromatic pieces. Consider light-colored glassware and subtle decorative elements that enhance a pure effect. Ensure that the accessories perfectly complement the autumnal atmosphere you wish to create.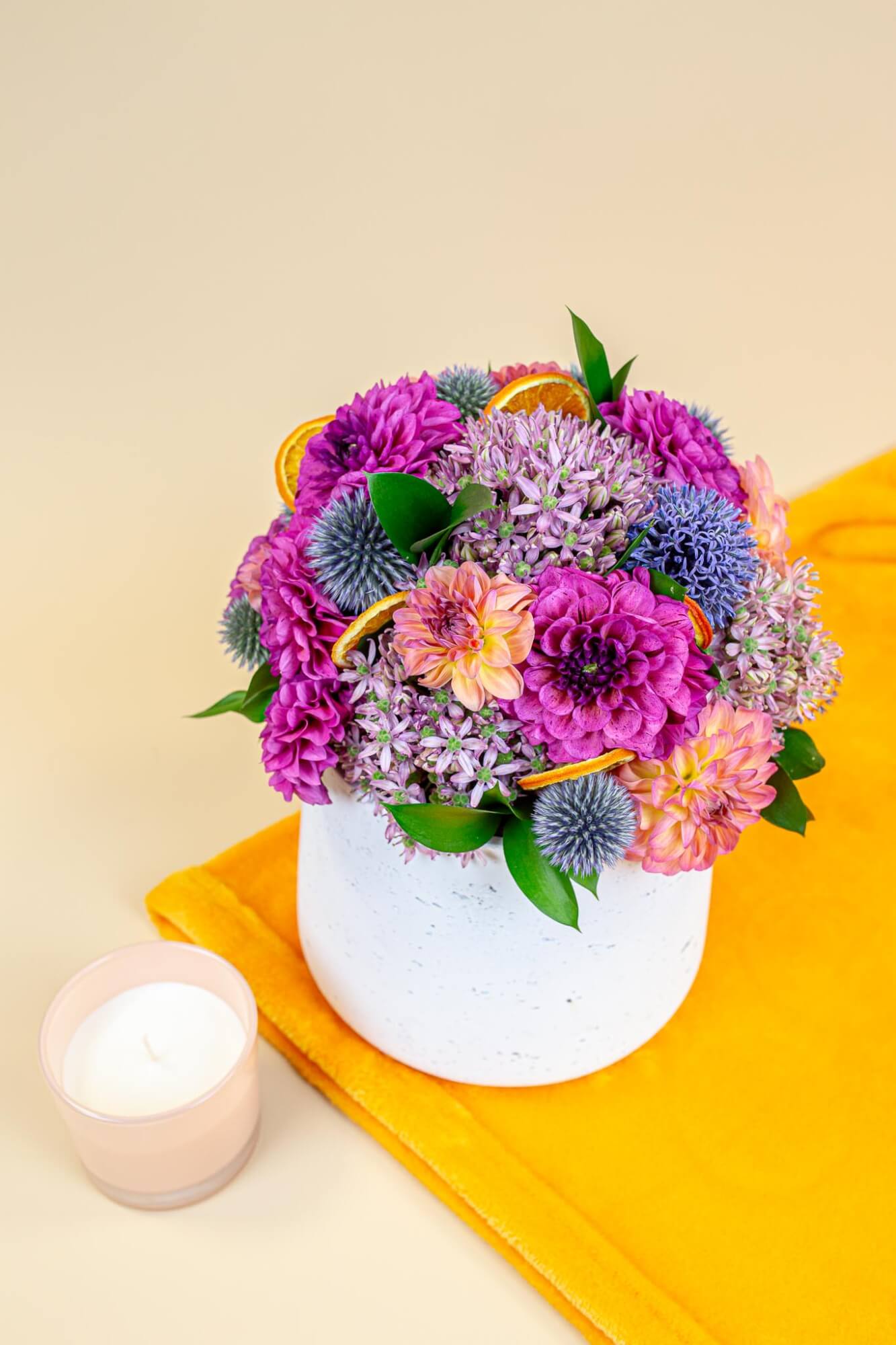 Enjoy the enchanting autumn season with Sunset // Soirée!
Bid summer a proper farewell and go all out in your compositions with the combination of soft and warm colors. Dreamy pastel shades thrive in these enchanting arrangements. The whole ensemble is complemented by subtle touches of green, purple, and orange.
Add a touch of nostalgia to your creations by blending dried and fresh flowers. This combination of textures and colors gives your arrangements a unique and autumnal character. Let the beauty of fresh and dried flowers intertwine in a play of understated elegance.