Wedding season with Agora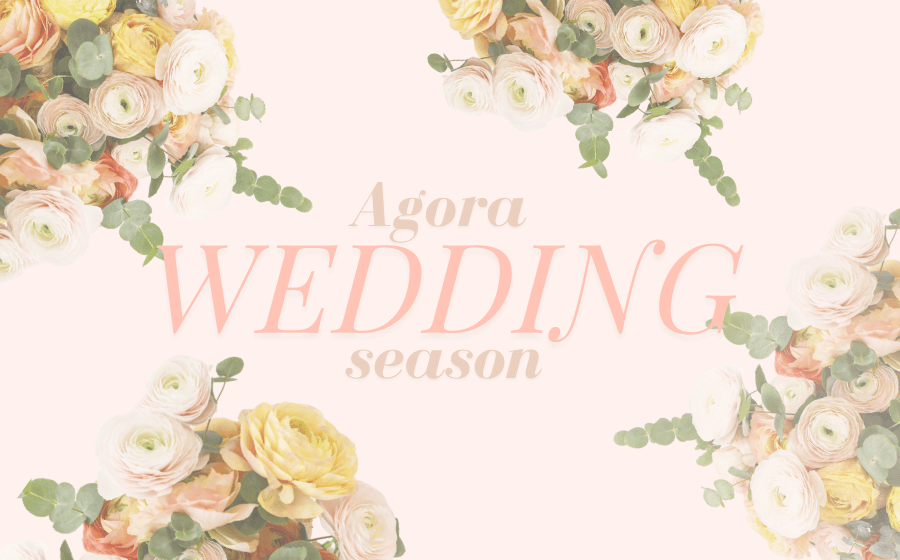 Wedding season is about to kick off…. Ready, set, go! Besides the rings, cake and guests, don't forget the flowers. In the bridal bouquet, as a corsage, table decoration and as party decoration. Agora has a large assortment to style weddings, so here we are happy to give you tips on special wedding flowers and how they will shine at a wedding. We've listed wedding bouquet styling ideas, all appropriate for the wedding season.
Actually, almost all flowers are suitable for a wedding, but some are particularly loved at weddings. For example, the freesia because of its sparkling appearance, the rose because it is the flower of love, and the peony because of its romantic appeal. Moreover, the peony is a symbol of love, happy life and health. And what about an orchid in your hair or on the lapel? And: even rebellious, edgy flowers in cool shades are allowed these days! Check out our webshop for more!
Want to make your wedding totally Pinterest-proof? Then use dried flowers in different combinations. At Agora you'll find them in all colors and sizes. On our webshop you can already see a little preview. Dried flowers are perfect for decoration on tables, chairs and in the party room. They even come in handy as a bridal bouquet. Bonus: you can keep it for years to come as a reminder of that perfect day.
Sometimes you want something different than the classic white wedding bouquet. What if you want a bouquet that stands for love, but also for warmth, joy, happiness and passion? Then opt for a colorful bouquet! For this season we have a lot of colored spring flowers. In our Cash & Carry locations you can see the entire range.
Need more inspiration? Then take a look at our webshop or find your nearest Cash & Carry here.
Source text: Mooi Wat Bloemen Doen
Photos and products: Agora