Freshness of spring blooms in PASTEL // PETALS.
This theme is an ode to the vibrant colors and youthful tones that springtime beauty brings, with a nod to design.
Soft pastel colors such as pastel pink, soft yellow, matte blue, matte green and lavender are dominant in these creations, giving the whole a spring feel.
PASTEL // PETALS is your theme for all Easter creations. The bouquets and unique pieces assert themselves best in a softly lit space where the contrast is eye-catching.
Soft and light subtlety is the key here.
Pastel purple and light pink ribbons add a fresh touch and create a friendly atmosphere.
Creativity in accessories is infinite. Glass vase, clay pot or silver teapot? The choice is yours.
A pale marble or pastel floral pattern lends itself perfectly as a display of the creations.
Purple hyacinths hide in the background while a varied rose display takes hold.
A minimal use of green places the vibrancy of the other colors in the foreground.
Let Narcissus accompany your compositions for an extra touch of spring feeling.
Use dancing rose petals in the most beautiful pastel colors to create a calming effect.
Avoid golden colors and harsh lines in the design but rather use silver tones as an extra eye-catcher.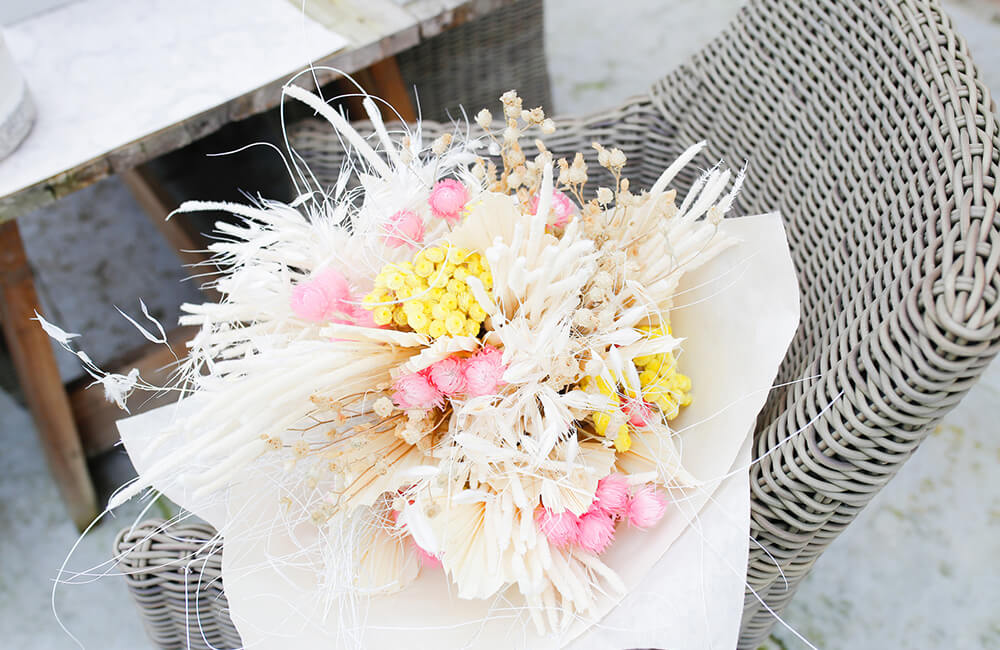 Fresh flowers, freeze-dried flowers or a combination of both – there's something for everyone.
These creations give you a sense of timeless class and endless youthfulness.